Public toilet at Alexanderplatz
We have completely restructured the original toilet facilities at Berlin's Alexanderplatz, which date back to the 1920s: Compared to the old facility, access is now possible either via the spacious staircase or via a barrier-free lift. The toilet areas are now accessed in a star shape from the central reception counter.
"The high-tech toilet (…) is architecturally trend-setting, with large windows, a noble entrance made of dark granite, with glass mosaics, stainless steel frames and, inside, even with picture motifs and a Berlin panorama. It is about the most modern capital city toilet" Der Tagesspiegel, (28.08.2007)
Client
2007
Field of work
Awards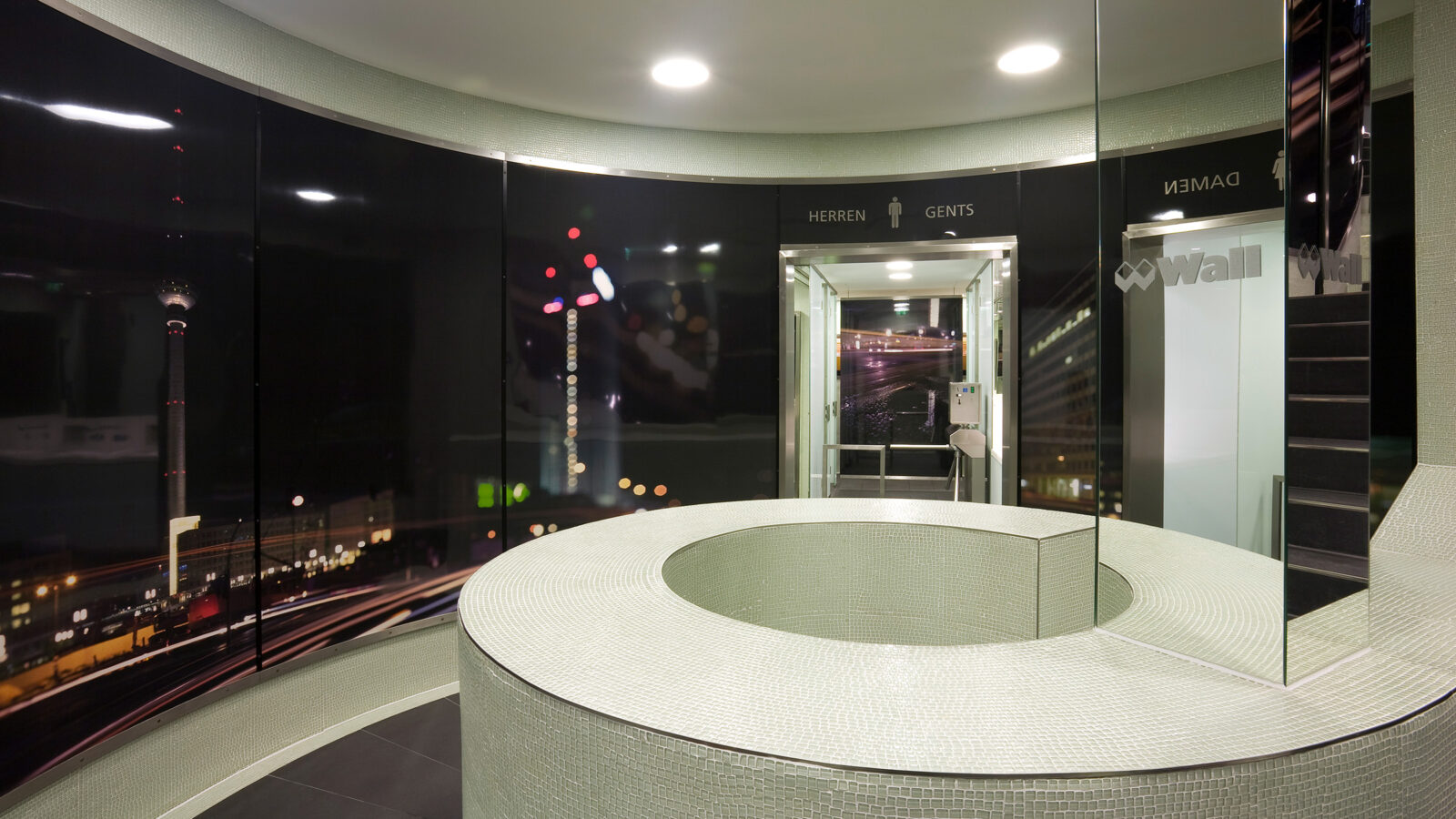 ---
Elegant light and dark contrasts, generous glass surfaces and anthracite colour floor, as well as the stainless steel and black natural stone, evoke a modern metropolitan character. The large-size architectural photos by Tobias Wille reflect the atmosphere of Berlin by night. In combining the highest quality equipment with calm tones, a unique aesthetic is generated – deterrent to the threat of vandalism.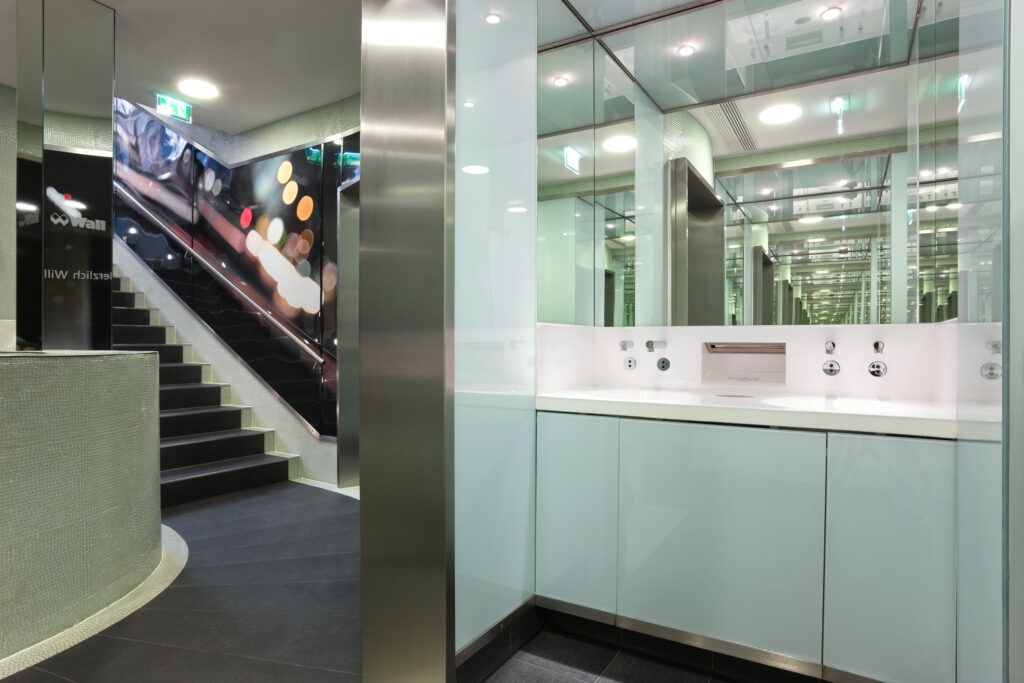 ---