Fall Of The Wall 2.0 – Berlin Souvenir
One of Berlin's patriarchal sights becomes a cool souvenir in the form of a collapsible wooden toy which presents Berlin as a vivid city which does not take itself too seriously. The Berlin Wall fell on November 9th 1989 – and now falls over and over again.
Client
2013
Field of work
Awards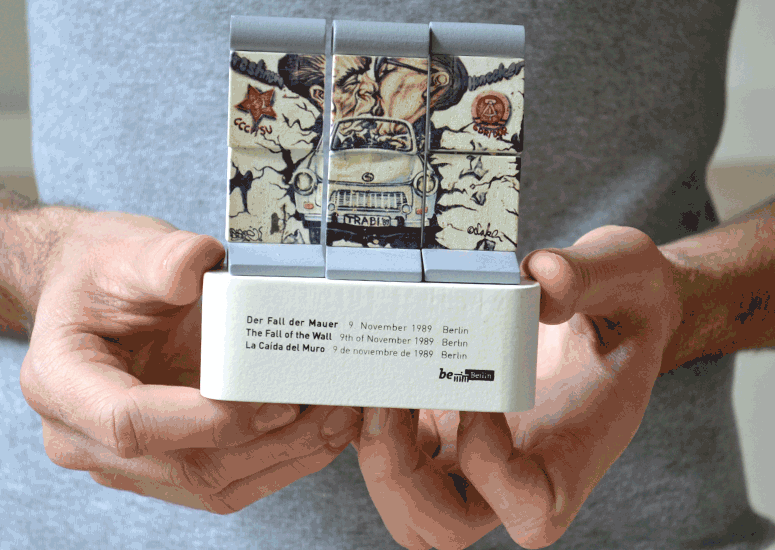 The wall tumbles while maintaining its typical shape: graffiti which has become iconic, the round crest and the segments. The single wooden elements are linked to one another through elastic straps. By bushing the bottom plate into the base the single parts collapse and rise again as soon as the pressure abates.