Conference Table System – modular and uncomplicated
Individual modules of self-standing table elements are combined with connectors to form larger table groups. Table groups can be variably adapted to changing room constellations. In conference rooms with flexible partition walls, this design enables quick and uncomplicated tool-free changeover from one large to several small table groups.
Client
2017
Field of work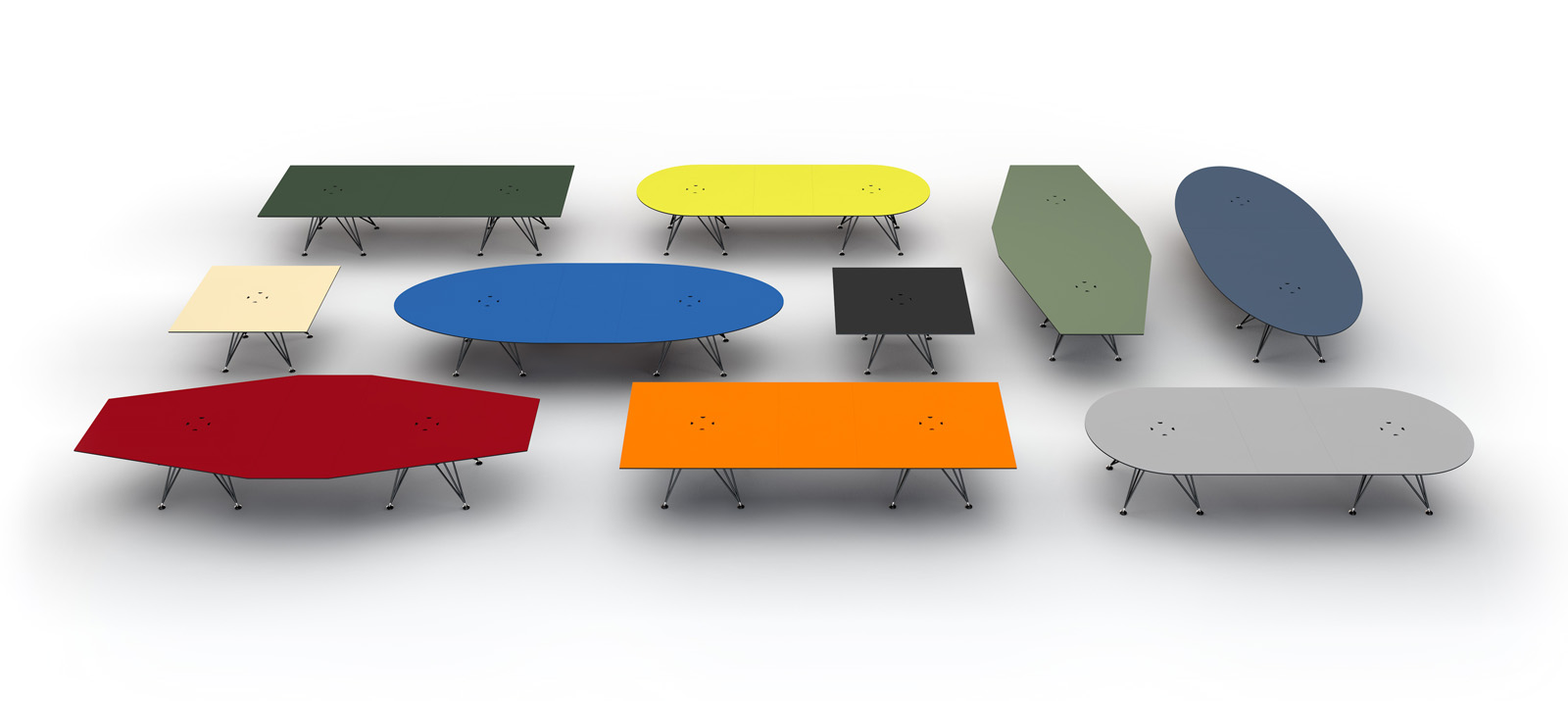 ---
As a counter-design to heavy, immobile conference tables, TAKEOFF focuses on lightness and user-friendliness. The weightless design of the table system clearly stands out from other systems and is a significant innovation in office design.
Thanks to the modular concept, the table system can be individually adapted to the spatial requirements.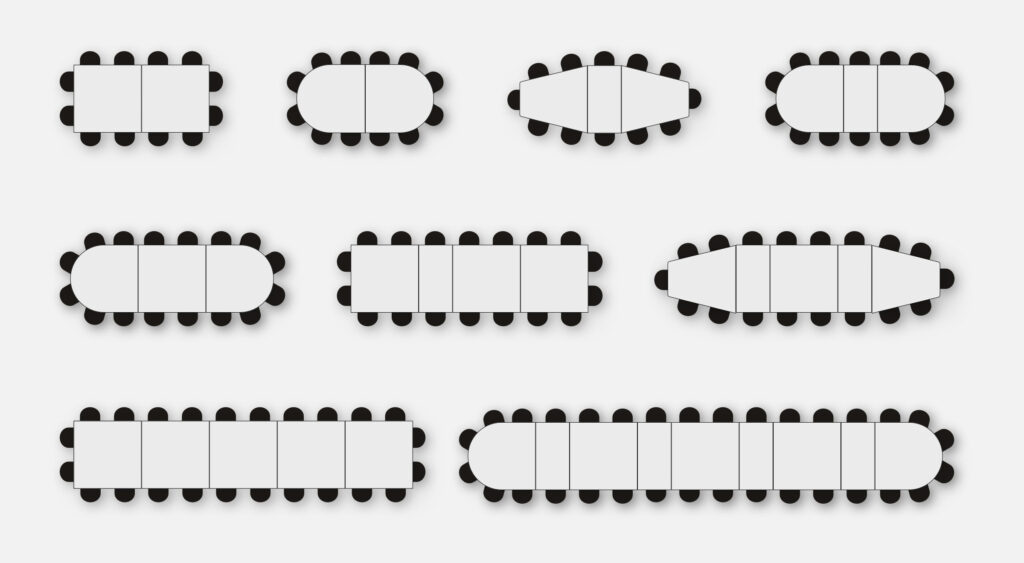 ---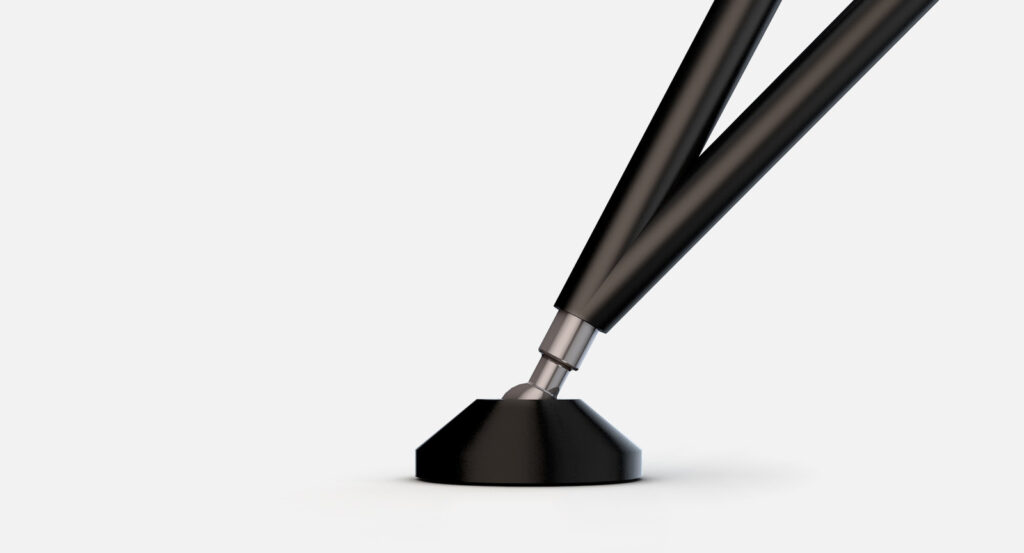 Safe stand
Level differences of the floor are compensated by adjustable feet in the nodes of the tubular steel frame.
---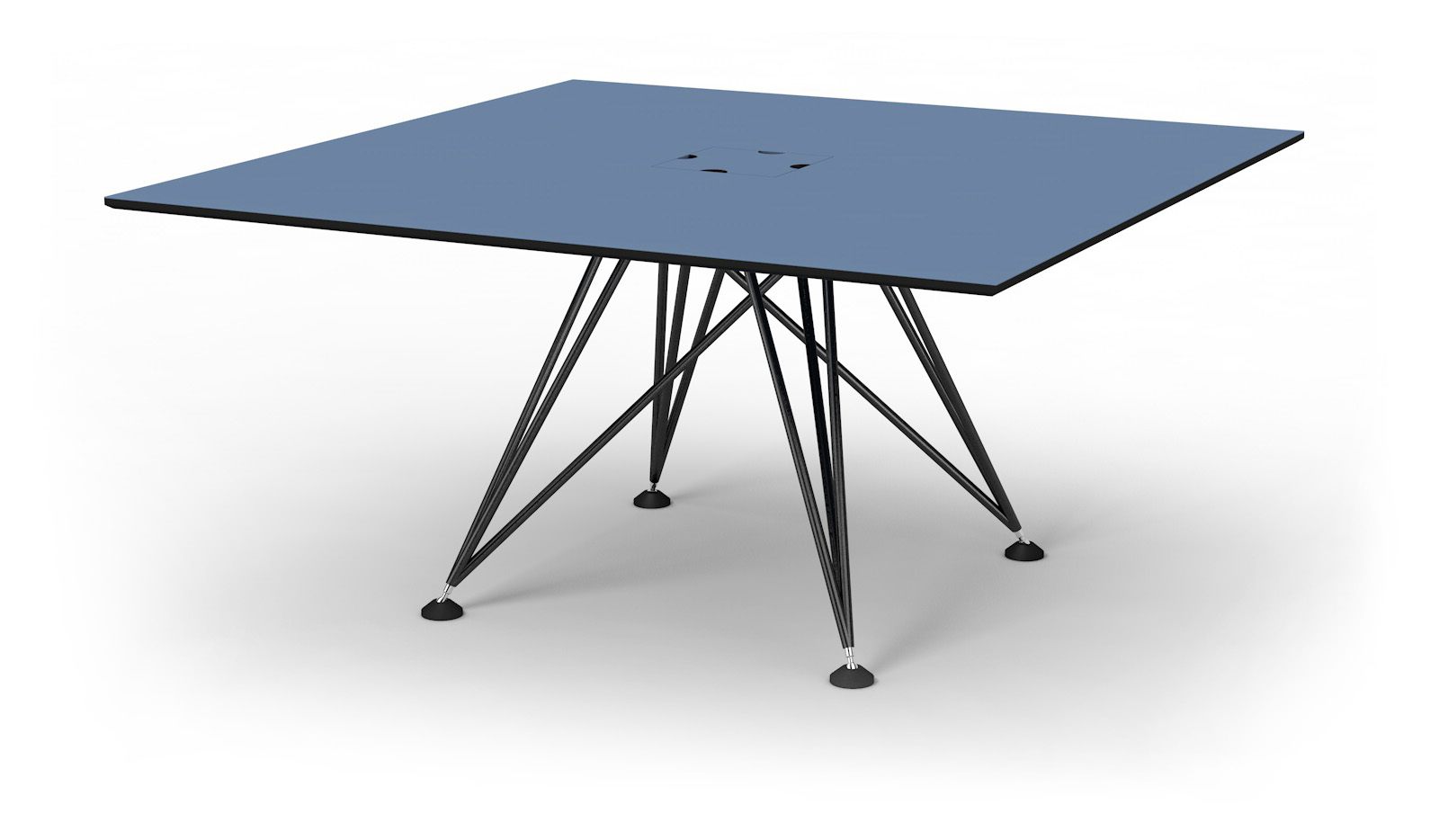 ---
For more information, please visit the product website modularer-konferenztisch.de