IONDESIGN on site – we want to know for sure.
Visiting il circolo at the olive harvest in Sicily
---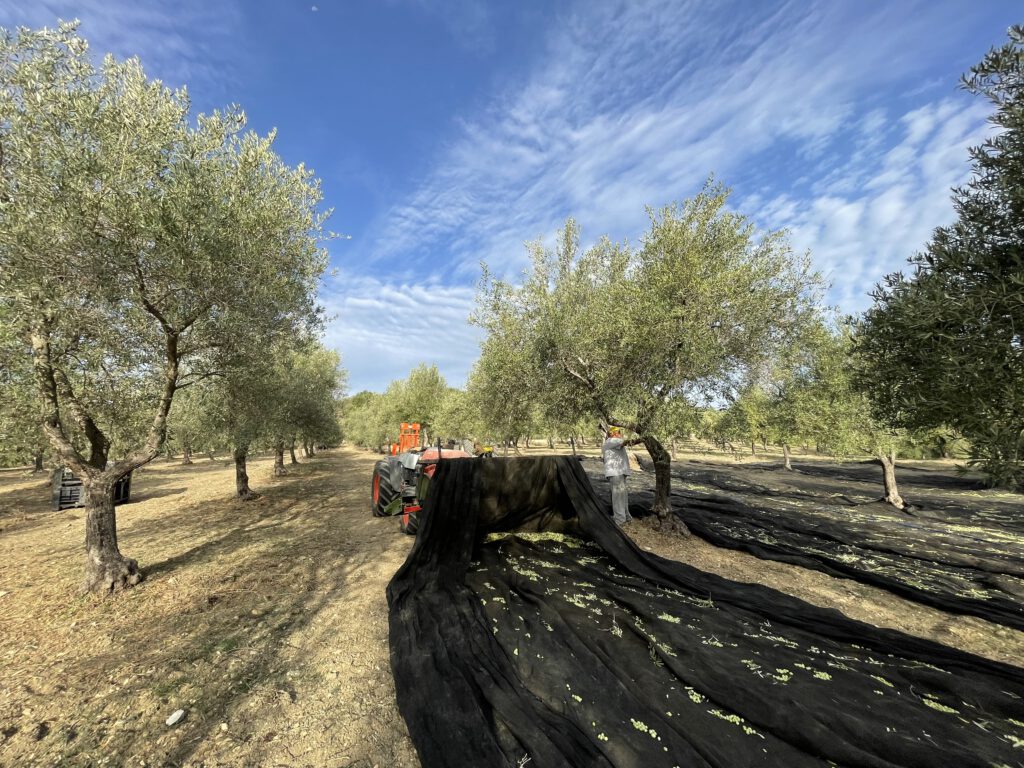 Noto, Sicily. Early in the morning we meet with two harvesting teams in the olive grove. While the olives are shaken from the gnarled branches, traditional Sicilian songs are sung – an archaic scene. The oldest tree in the grove is an unimaginable 1000 years old and has certainly experienced a lot. We watch in amazement as the crunchy green fruits patter onto the huge nets spread out.
Then it's time to get to work and be quick: Pulling together nets, sorting mountains of olives by hand and heaving them into large containers. The huge crates with the fresh olives are immediately transported to the Frantoio Ruta oil mill, because for the best quality they have to be processed on the same day. Once there, the green fruits are washed, removing any remaining leaves.
---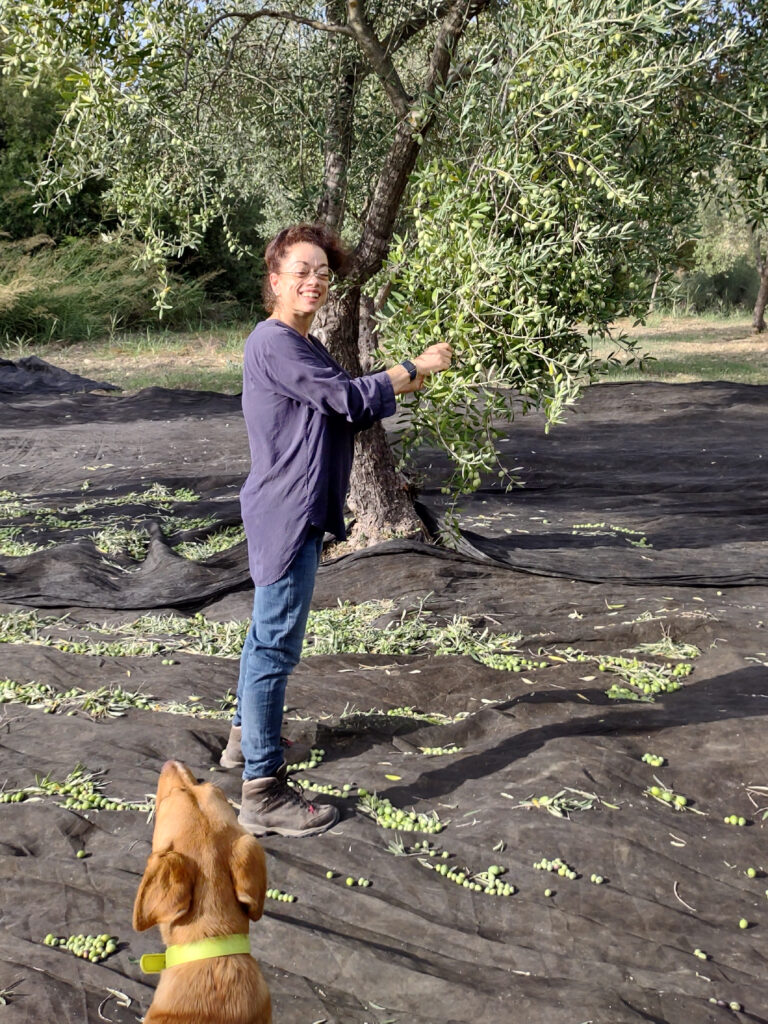 ---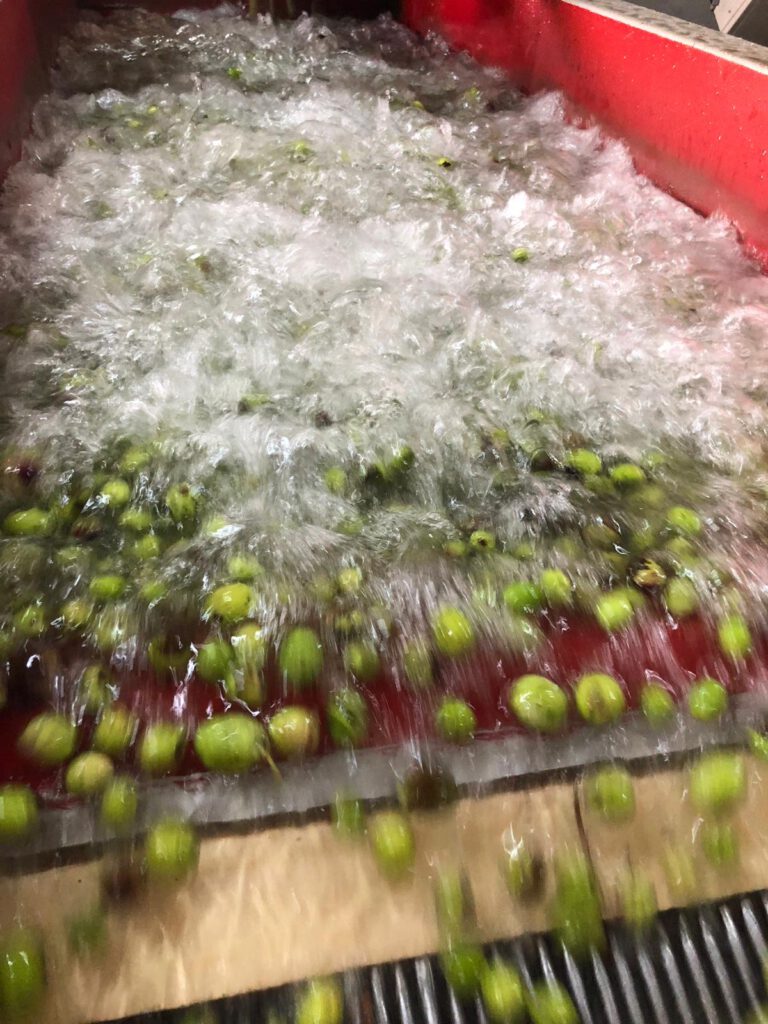 ---
It's a tight squeeze for the young olives in the plant: together with the stones they are pressed and ground – and they like it "cool", the temperature must not be above 24°C. With the prevailing outside temperatures, this is a challenge… At the end, the "green gold" is filtered once more before it comes to rest in large stainless steel containers. After 4 weeks, all suspended particles have settled and the fresh oil can be filled into bottles and canisters.
We realise that a 250 kg container yields about 33 litres of olive oil, one tonne of olives only about 130 litres.
We were allowed to take a small delicacy with us: the daily freshly pressed oil "Novello". Served with good white bread, it is green insanity.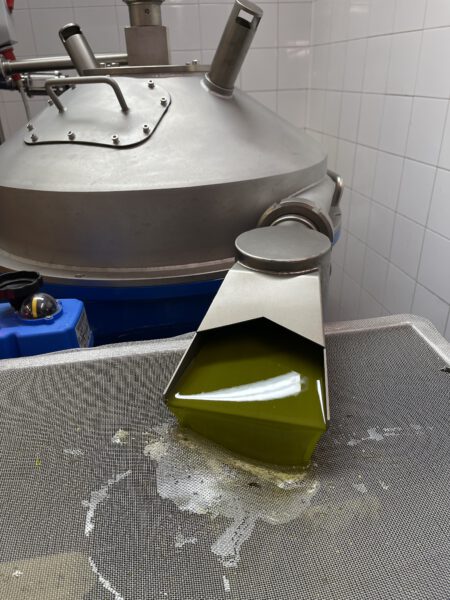 ---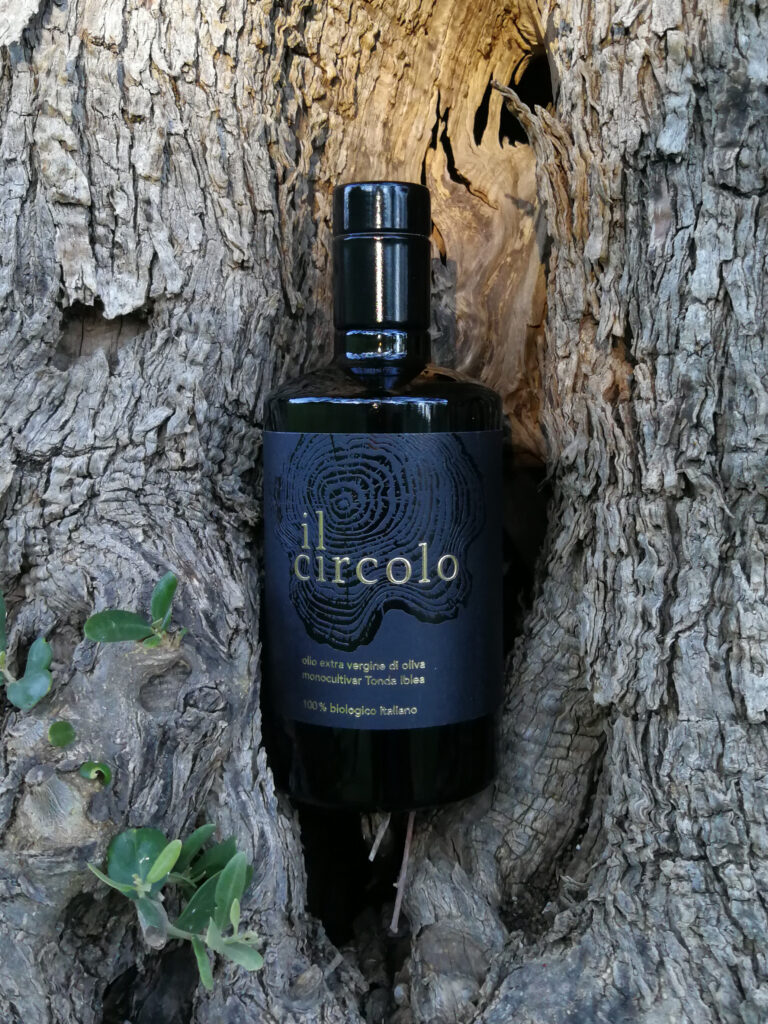 After four days of olive harvesting with sore muscles in every fibre, we too can sing the praises of sustainable, social farming and the special quality of this product and are now even more pleased to be part of the circle around Il Circolo with the corporate design we developed.
Soon, this year's naturally certified organic oil will be available in the online shop – with olives handpicked by IONDESIGN!
---
… a presto in Sicilia, alla prossima volta!