IONDESIGN is exhibiting at the German Blade Museum in Solingen until April 24, 2022.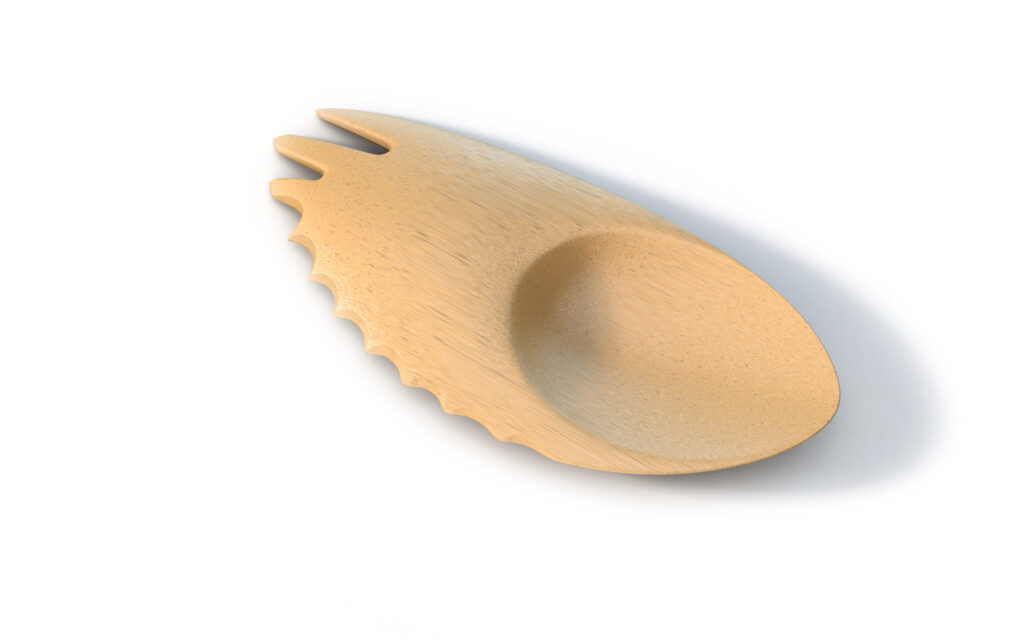 Since July 2021, the use of plastics for disposable products has been banned. The POTT: Design Award therefore focuses on the use of alternative materials to conventional plastic cutlery. IONDESIGN submitted the multifunctional cutlery set "GoSteck" as a competition entry. As a selected project, it will be shown at Deutsches Klingenmuseum Solingen as part of the exhibition until April 24, 2022. Photo: Juri Zenin
---

milled bamboo
forms the cutlery part. This makes it robust, valuable and durable. It combines in one piece the functions of conventional table cutlery: cutting, forks and spoons.
---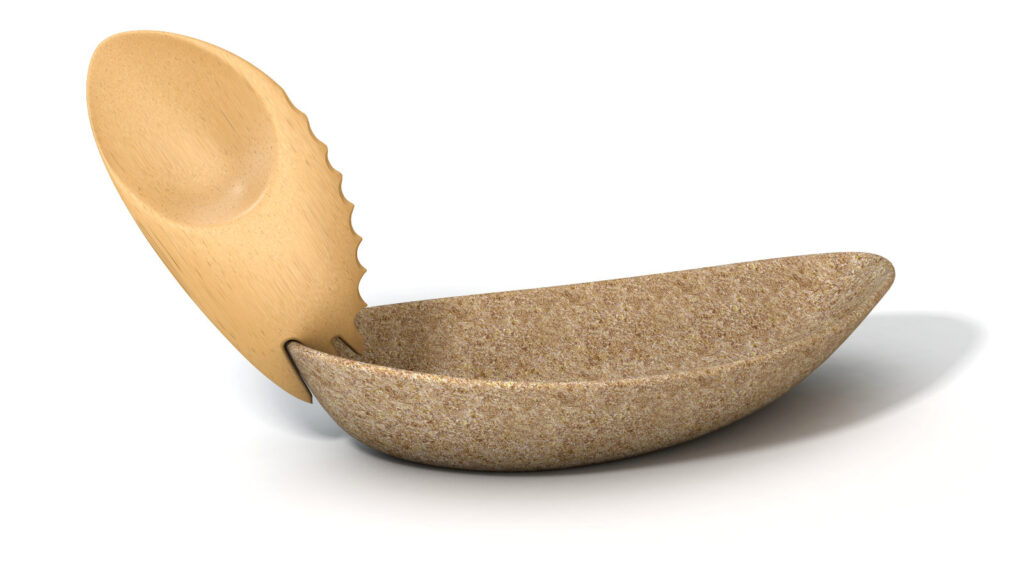 Pressed wheat bran
forms the stackable bowl. The pure wheat bran can be easily composted or simply eaten within 30 days after use.
---