Shop Design for Medical Supply Store
We developed a modular shop concept for the traditional company Seeger, with over 60 medical supply stores in Berlin and Brandenburg. The corporate interior design of the Seeger branches is a consistent further development of the company's image and creates a recognisable character for all future Seeger medical supply stores. The deep blue of the floor and walls contrasts with the pure white furnishing modules. With its progressive retail design, the company clearly stands out from the competition. At the heart of the design is the mission to clearly communicate the company's fields of activity and to improve the sample presentation for in-store consultation.
Client
seit 2019
Field of work
---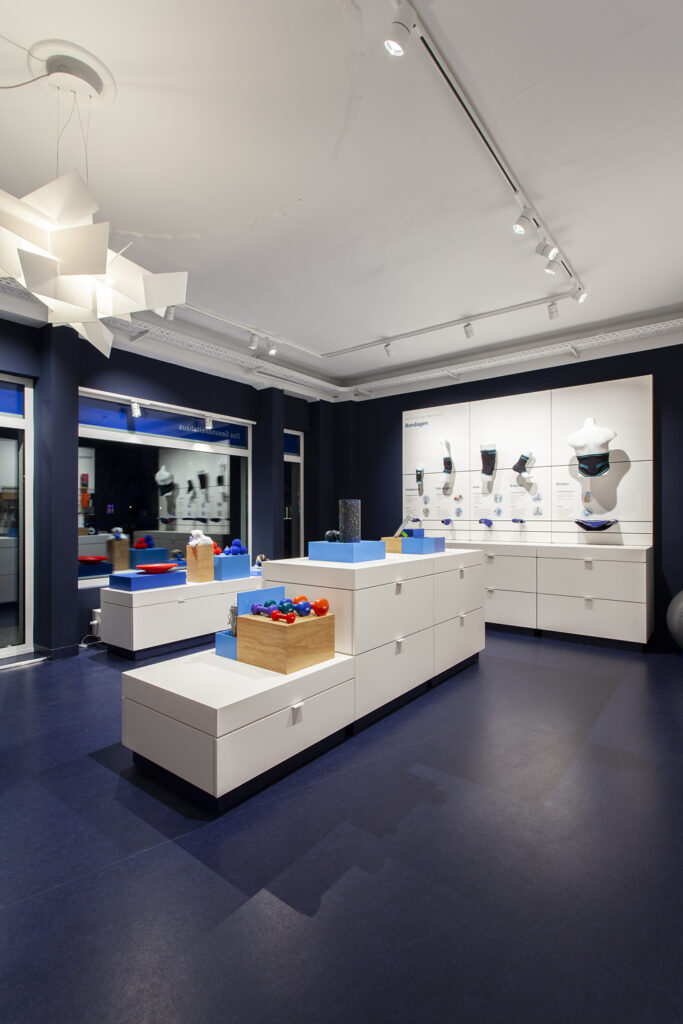 At the centre of the design is the task of clearly communicating the company's fields of activity and improving the sample presentation for consultations in the shop. The interior design is based on an in-depth analysis of the current store design and determination of the needs and requirements of the target group through surveys and user research. Exhibited product packaging is reduced; instead, the products themselves are at the forefront of the individual system.
---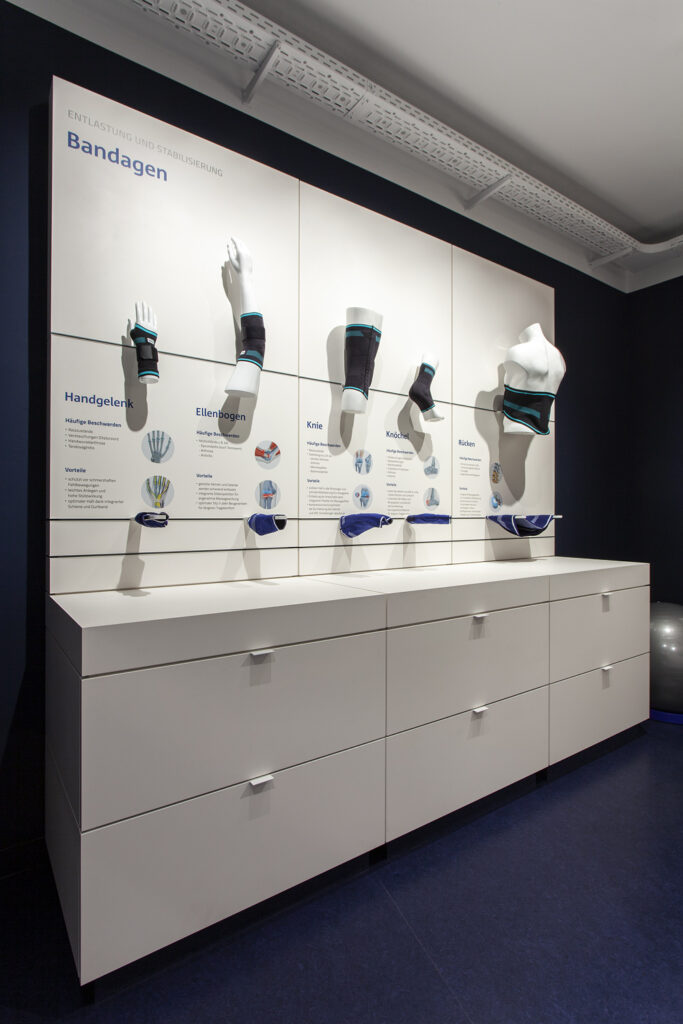 © Photos: Asaf Oren