Officedesign for Tech-Start-Up
The Berlin subway is the conceptual inspiration for the German headquarter of the tech Start-Up TRIFACTA. The American Company's new office in Berlin is full of individual character and incorporates the firm's CI.
Client
2018
Field of work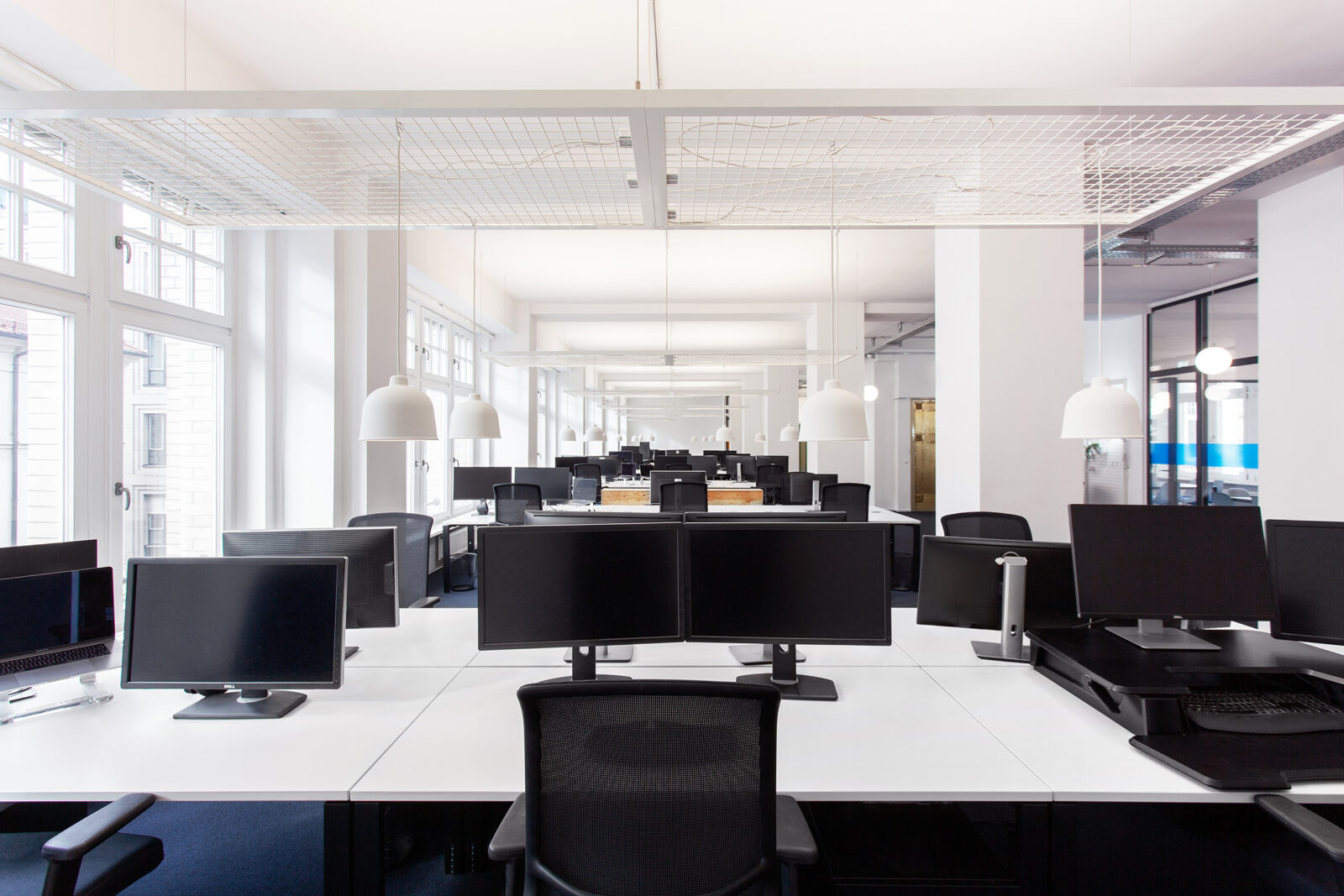 ---
This way, the new space becomes a corporate interior design. The open space desk area is kept in black-and-white whereas the communication areas are colorful and vibrant.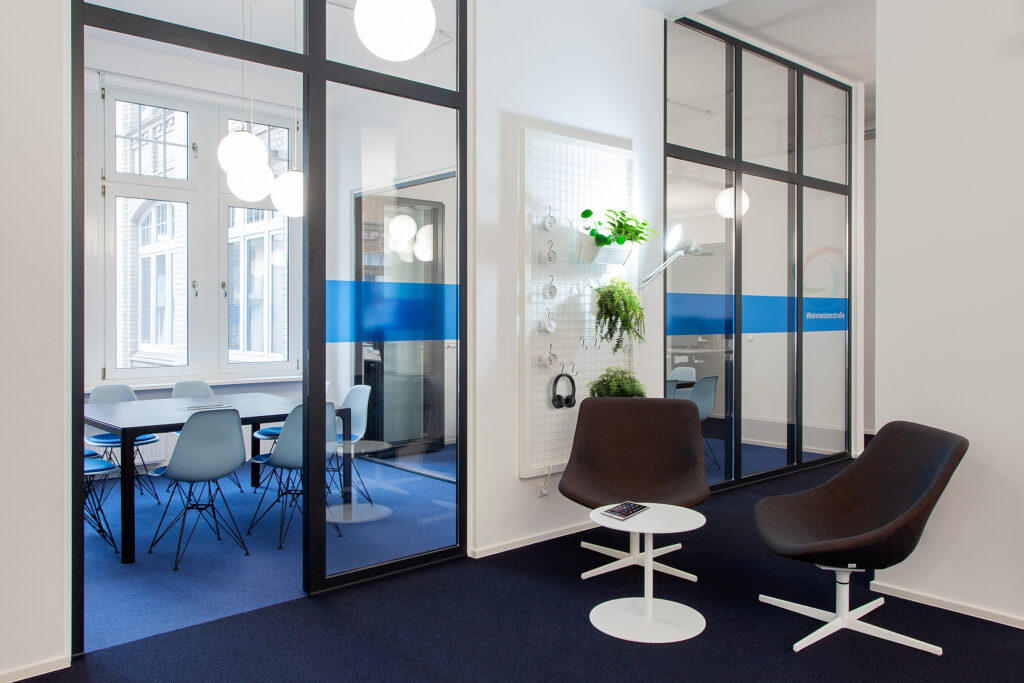 ---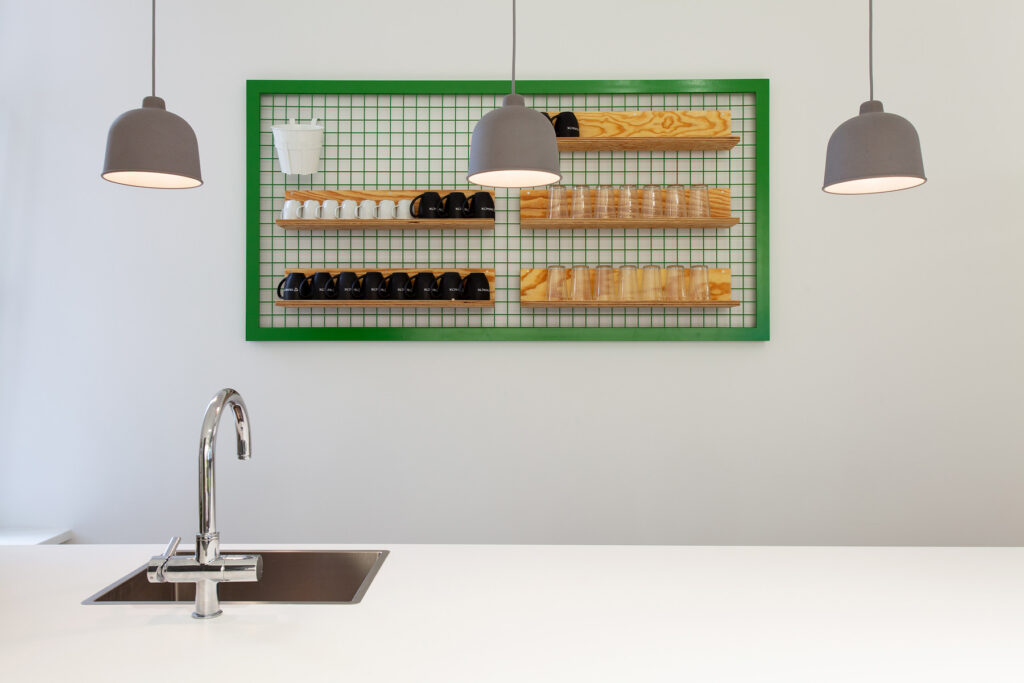 Custom metal grids bring an industrial feel to the office space. Outdoor furniture is used in the interior and links it to Berlin's public space.
---
A huge custom wallpaper in the bistro depicts the entire map of Berlin's subway and the signage for the meeting rooms cites subway signage.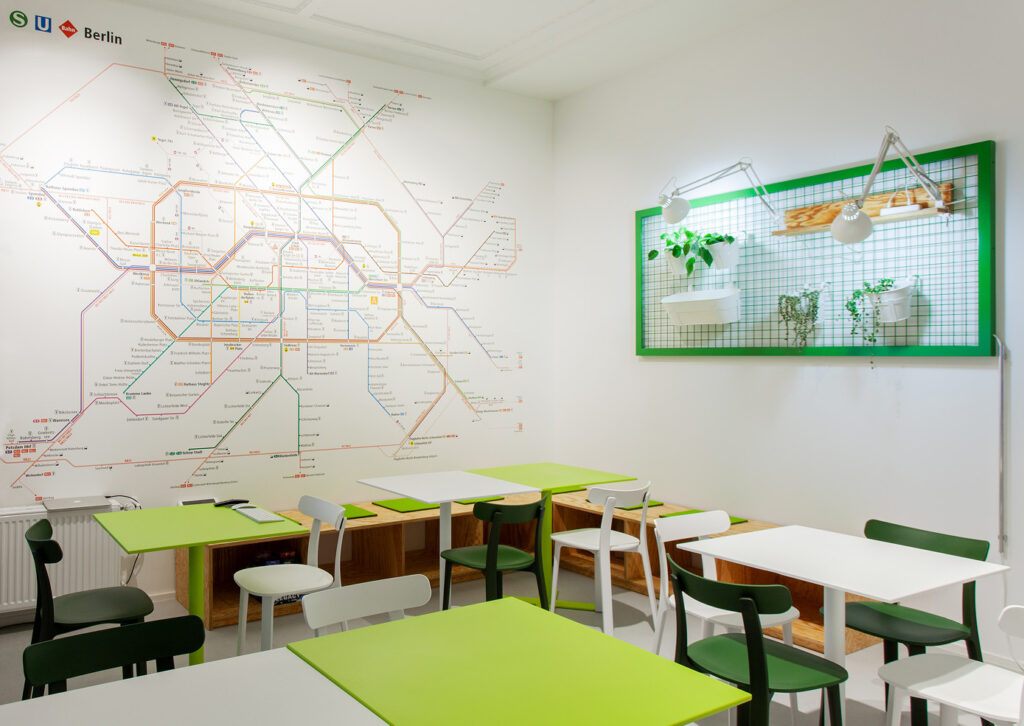 ---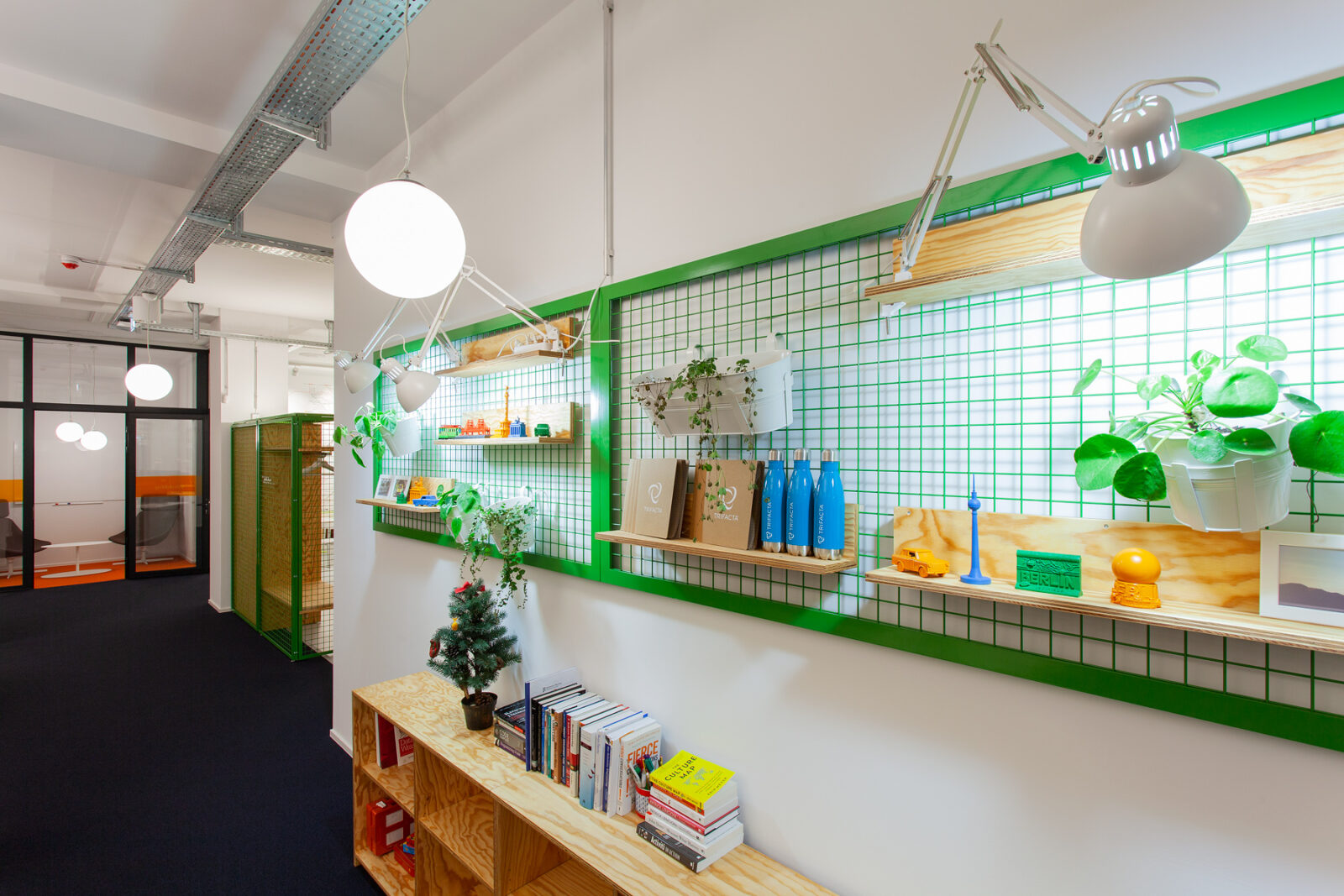 ---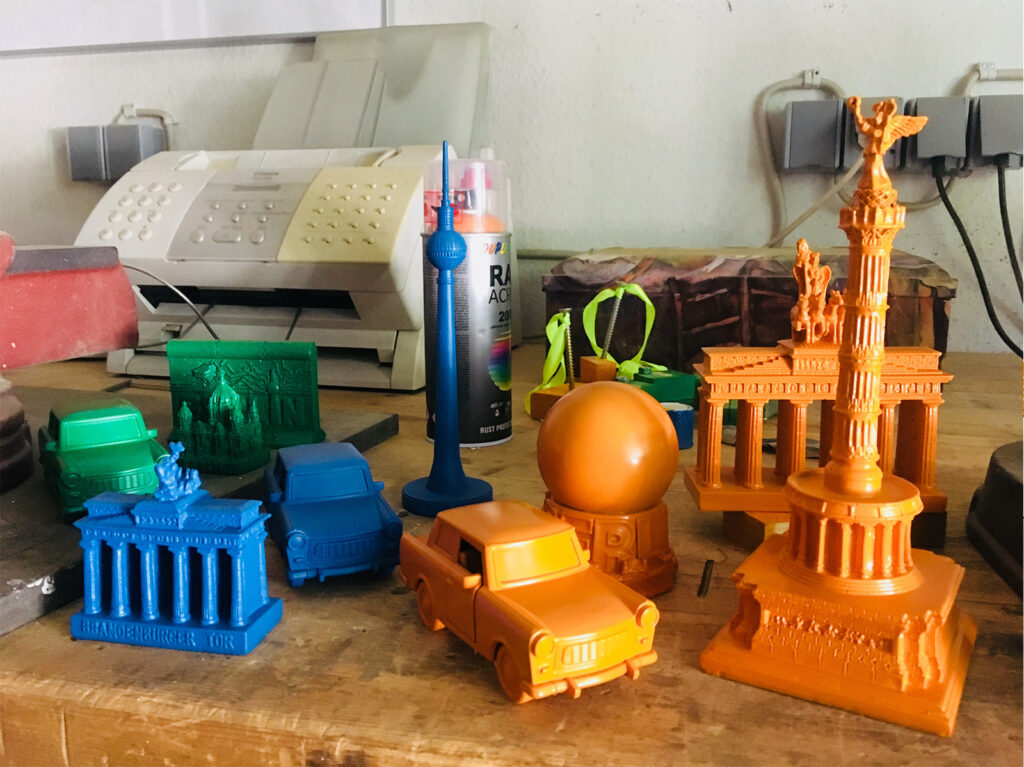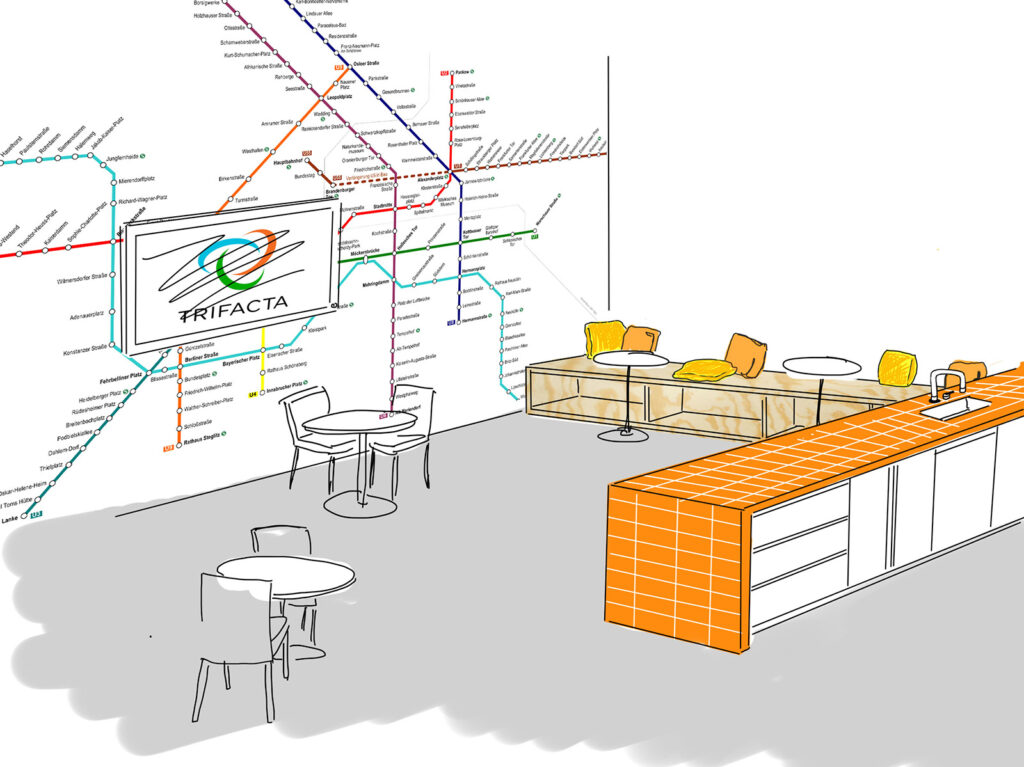 ©photos: IONDESIGN & Asaf Oren