JOBCENTER Berlin
Openness, customer-friendliness and an inviting, motivating working atmosphere are reflected in the new design of the Jobcenter Treptow-Köpenick.
In addition to customer orientation, the concept also focuses on ergonomic design to protect the Jobcenter's employees beyond the workplace guidelines.
Client
2021
Field of work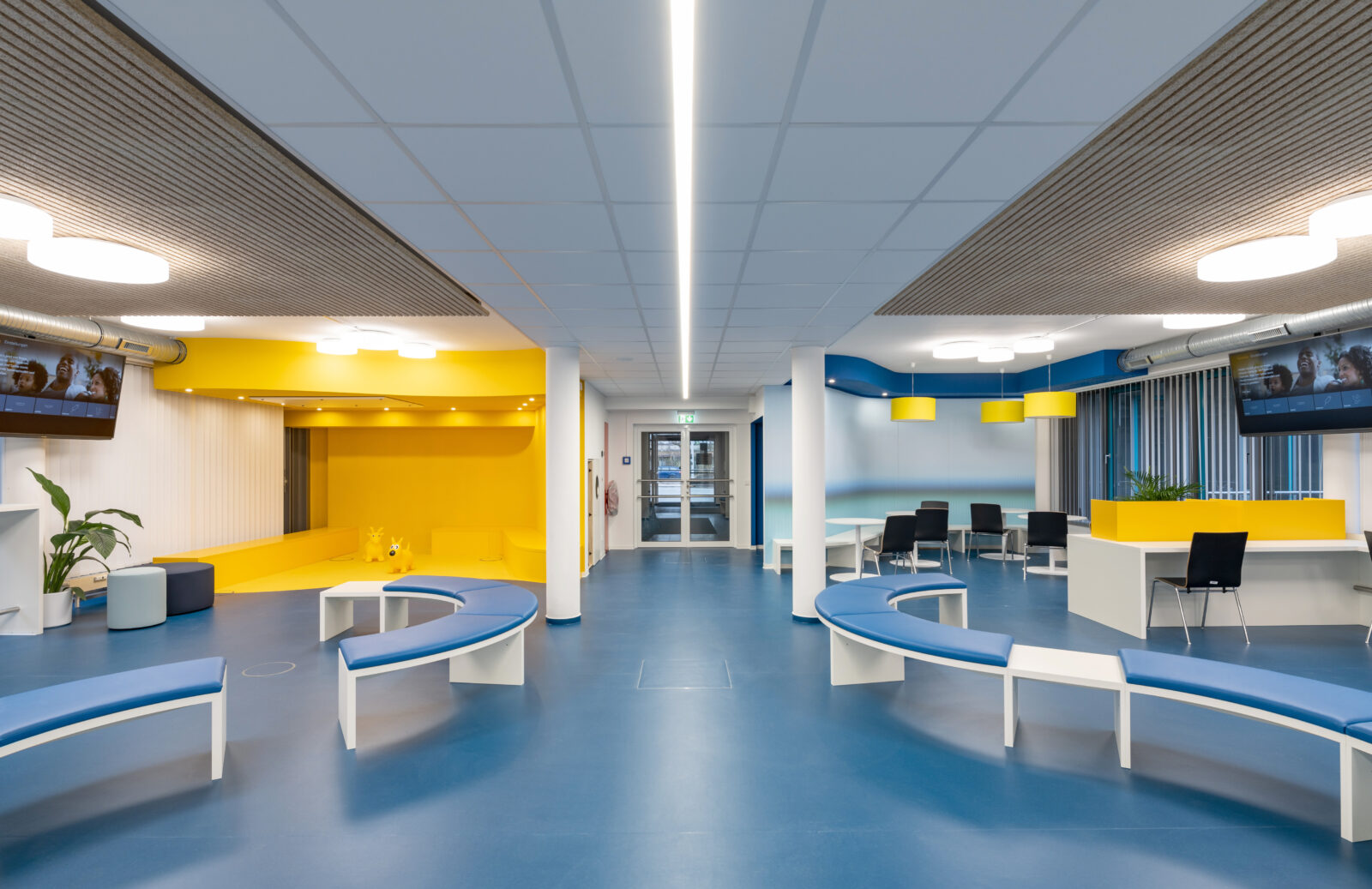 ---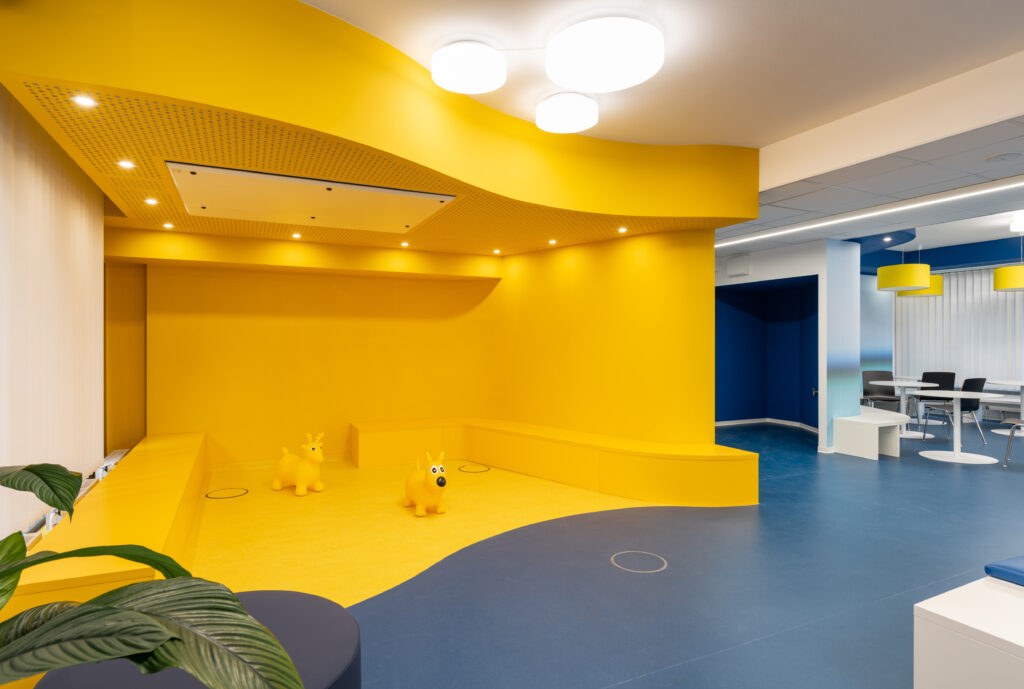 In the reception area, the waiting area is divided into different zones. Niches with snack machines and a disinfection station flank the entrance. The children's play corner in sunny yellow and the quieter blue bistro area bracket the open waiting room with seating of different heights and two reception counters.
---
Each customer receives a number at the registration desk to go to their personal advisor in the back area. For clear orientation, the advisor stations are marked with large numbers on signal yellow pendant lights.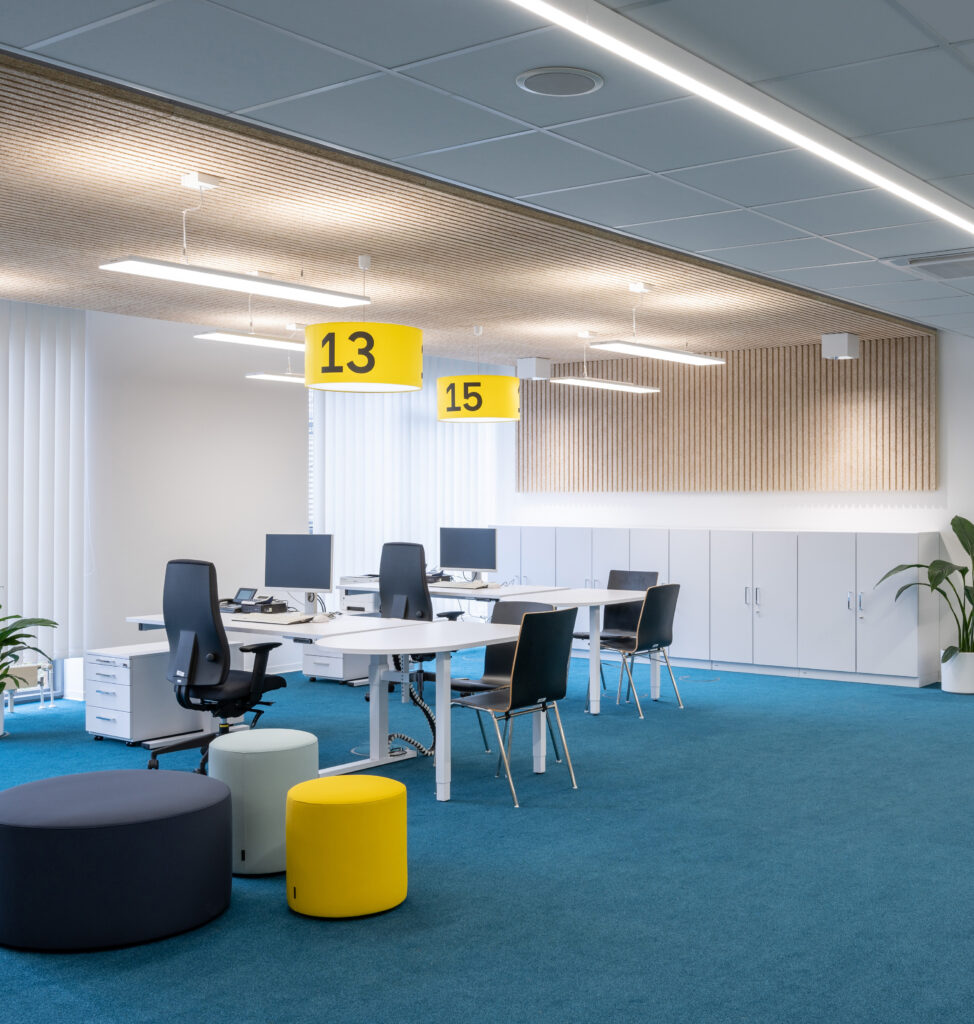 ---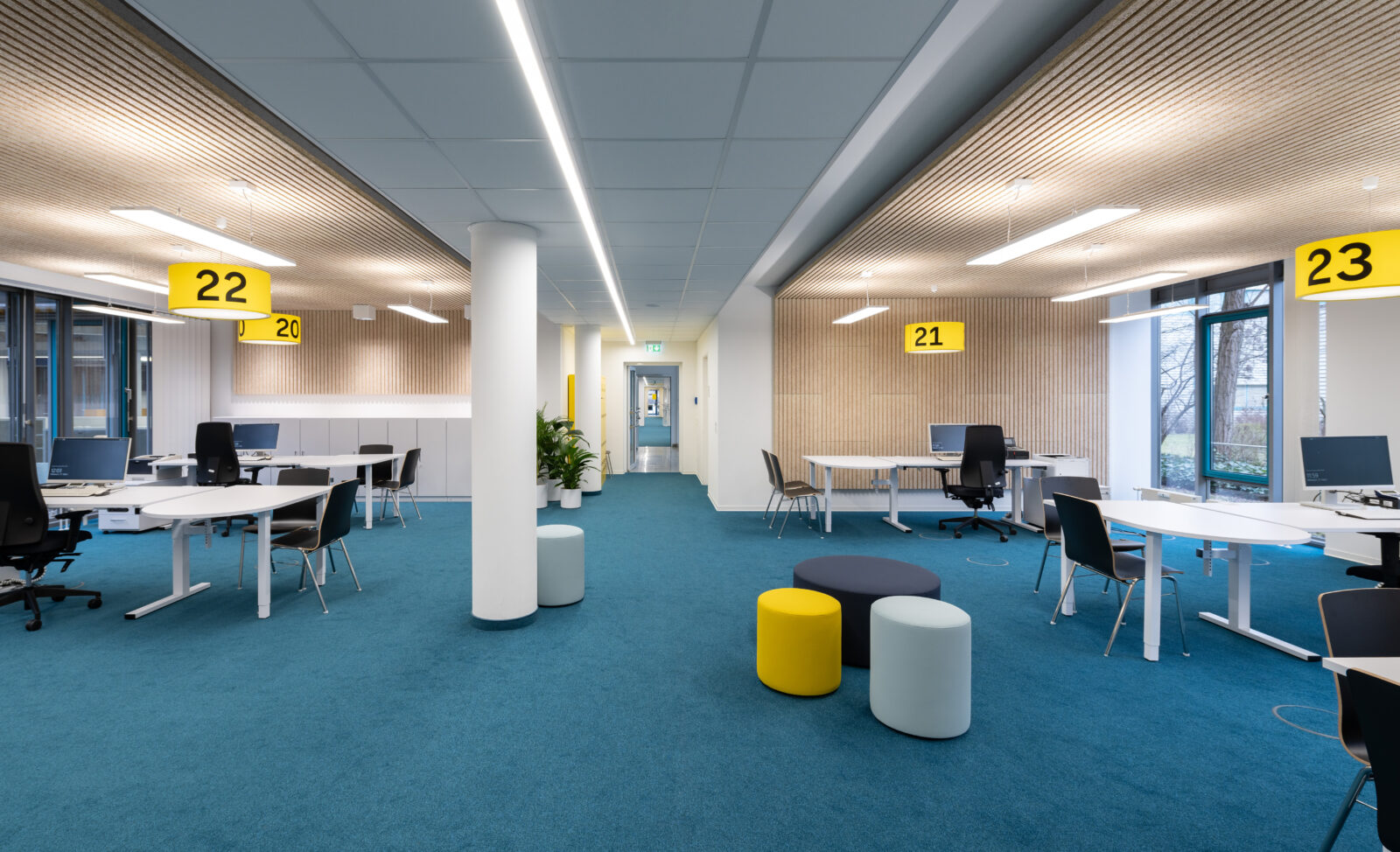 ---
In all areas, the highest value is placed on appropriate acoustic measures and ergonomic lighting design. The priorities of the project are an appreciative, contemporary atmosphere appropriate to the purpose.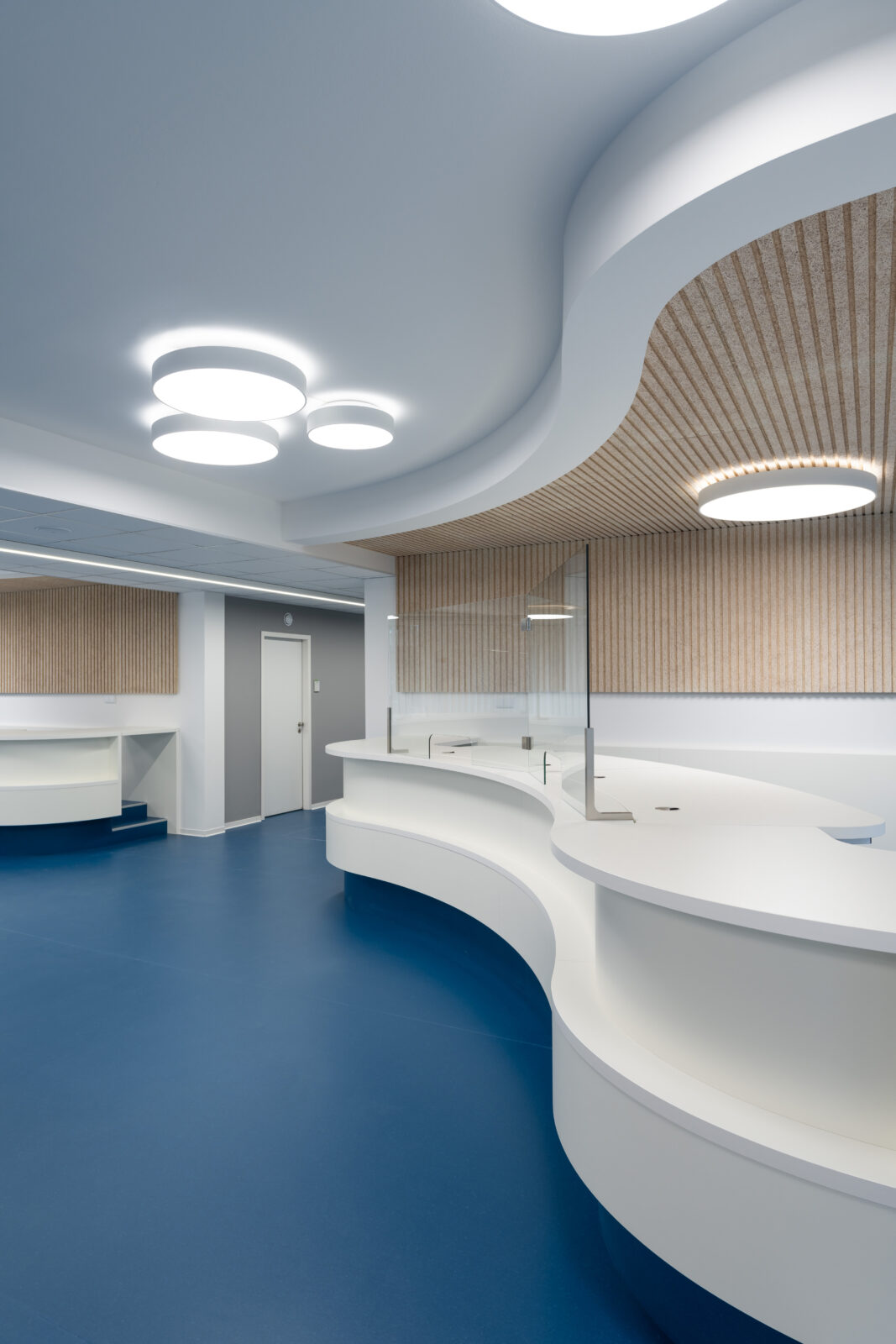 ---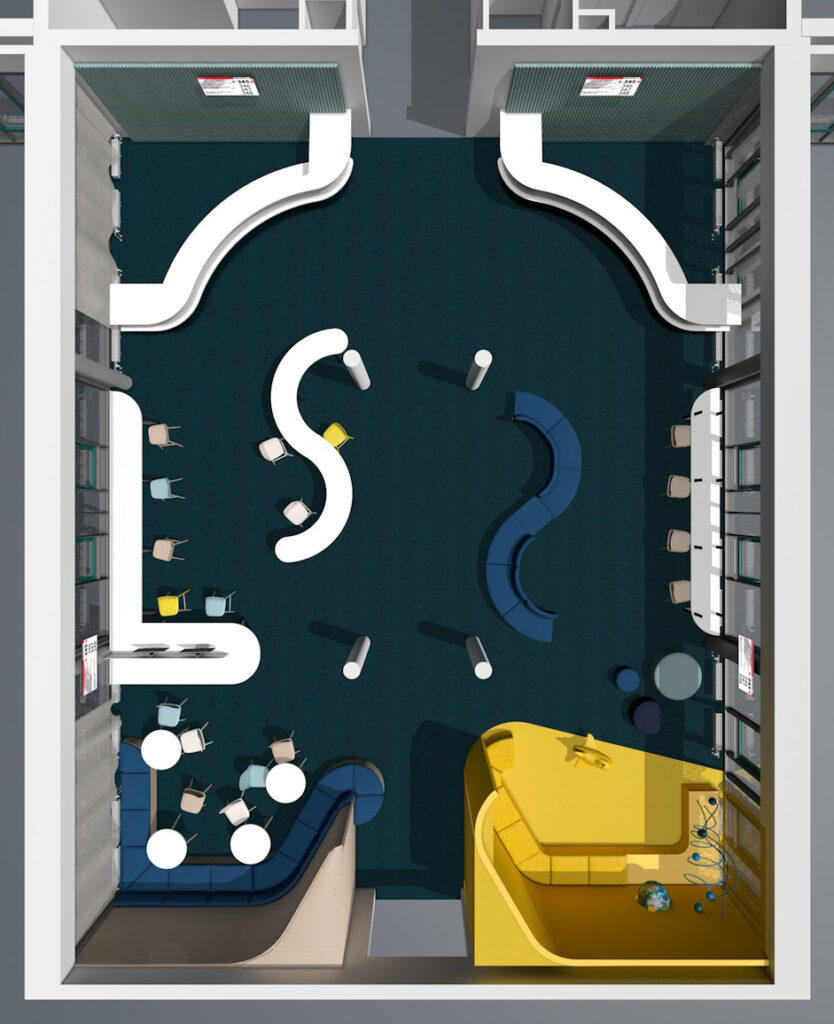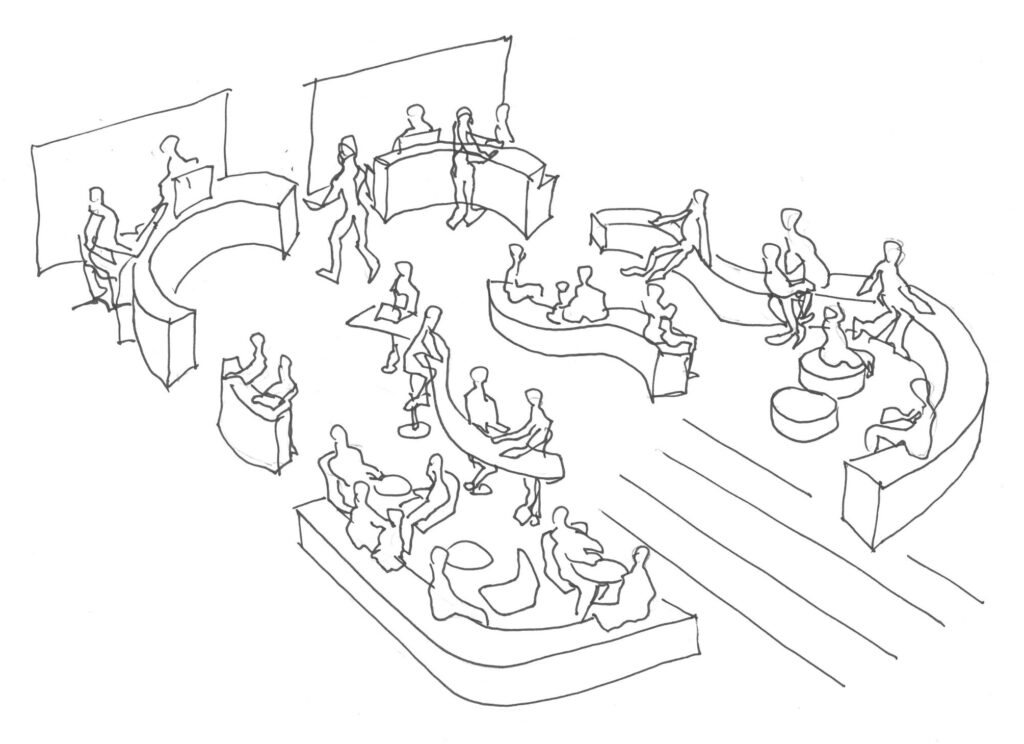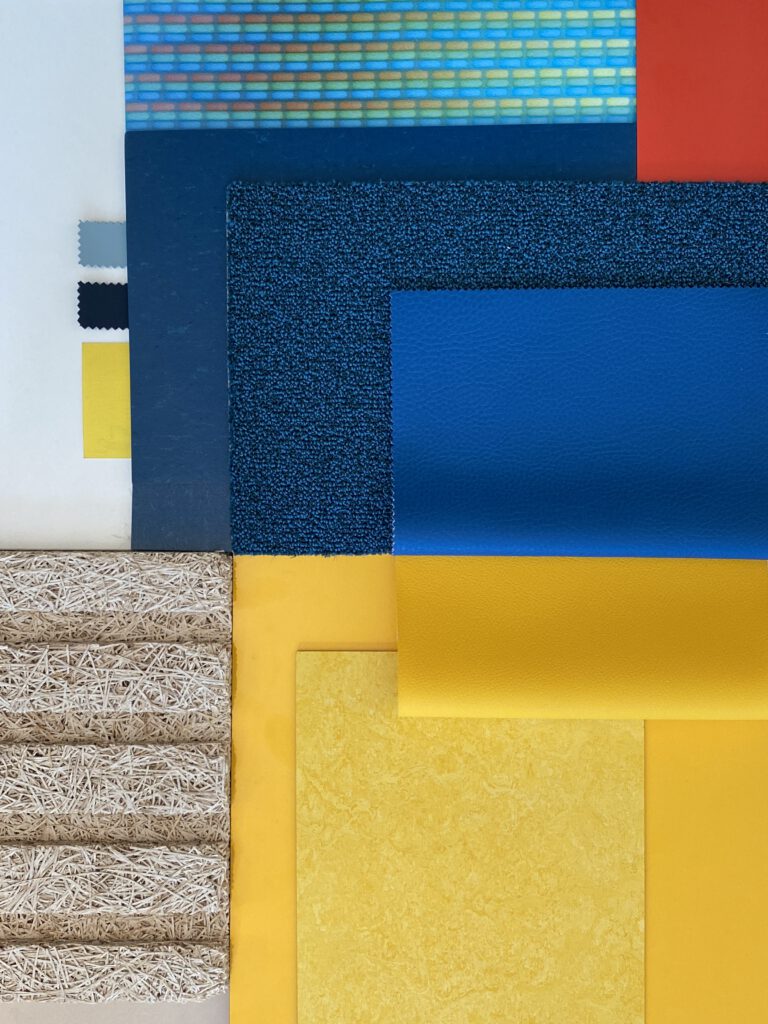 © Pictures: Linus Lintner and IONDESIGN