cylindrical display for sunglasses
With the glasses display "SKYVIEW ONE" we realized another project for the internationally known photo and media artist Michael Najjar.
The core theme of Najjar's work is cutting-edge technologies and their impact on sustainability and future (human) life.
Client
2022
Field of work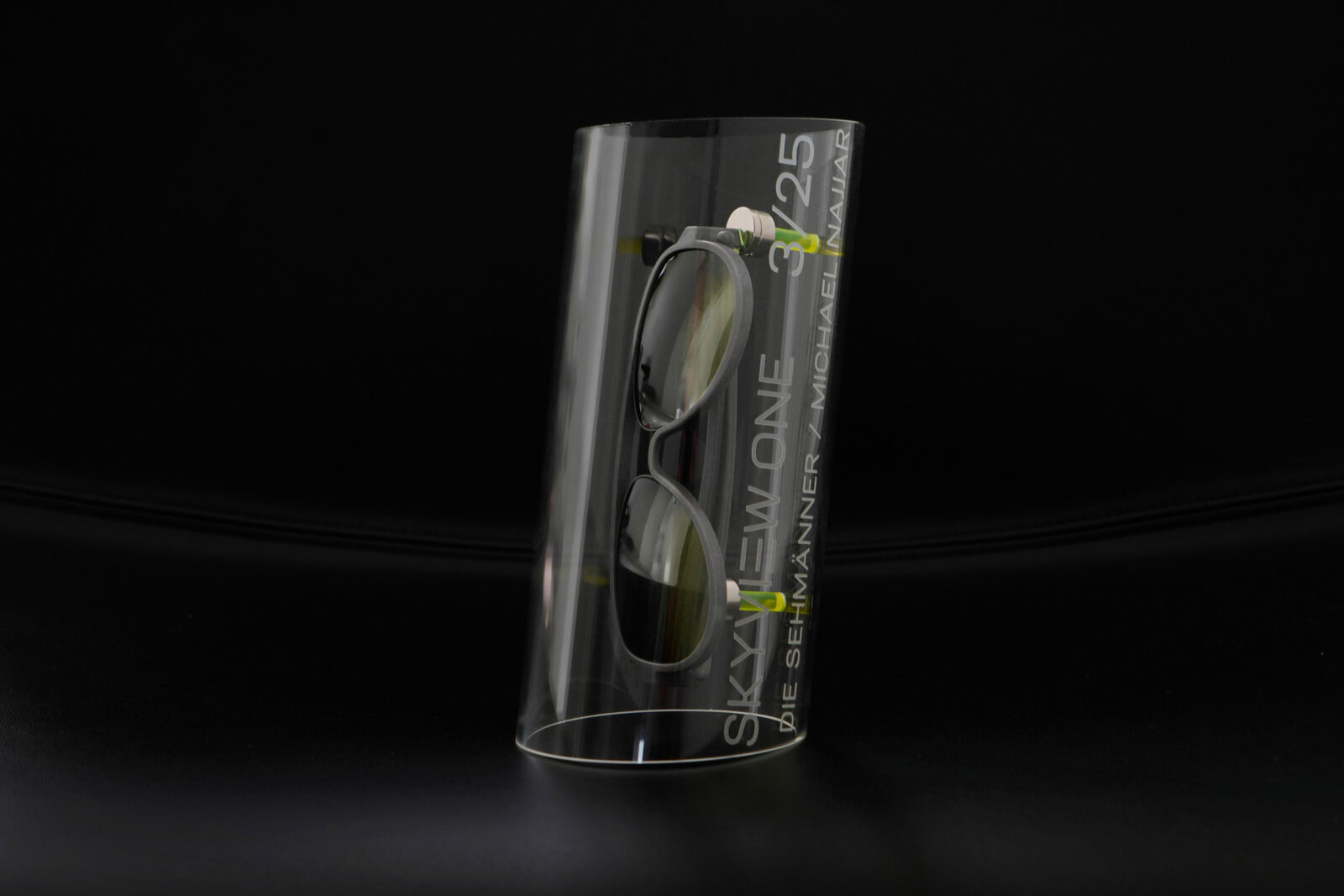 ---
The "outer space" series took Najjar into the fascinating world of space travel. As part of this series, the image SKYSPACE ONE was created, which stands as a key visual for the glasses design.
A boy floating weightlessly in space, a view into space, neutral gray with neon yellow accents reflects the product itself, as well as the materiality and coloring.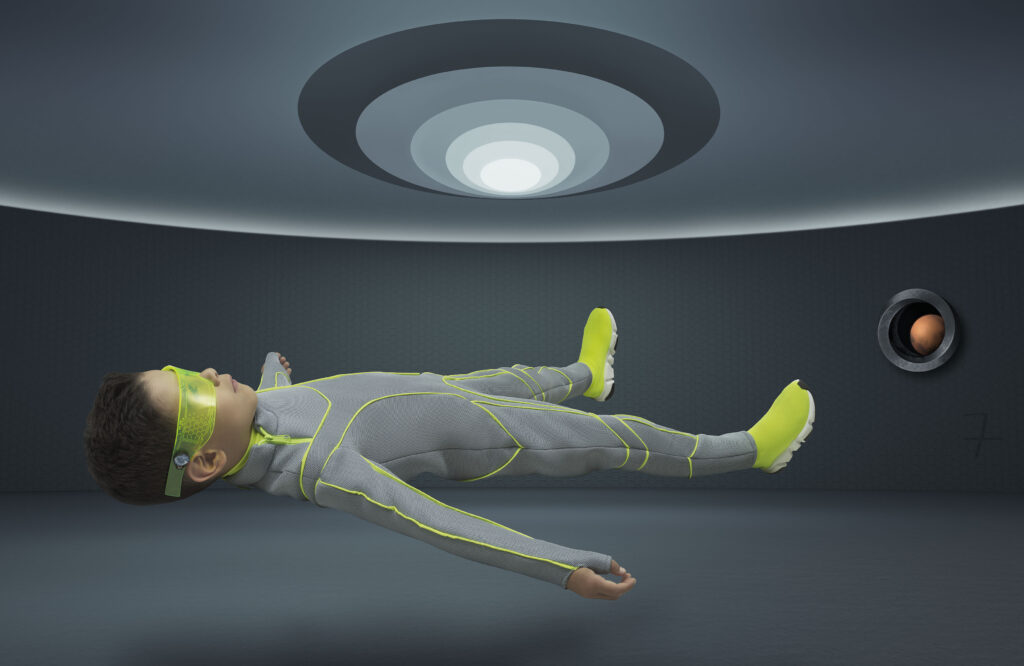 SKYSPACE ONE – photo: Michael Najjar
---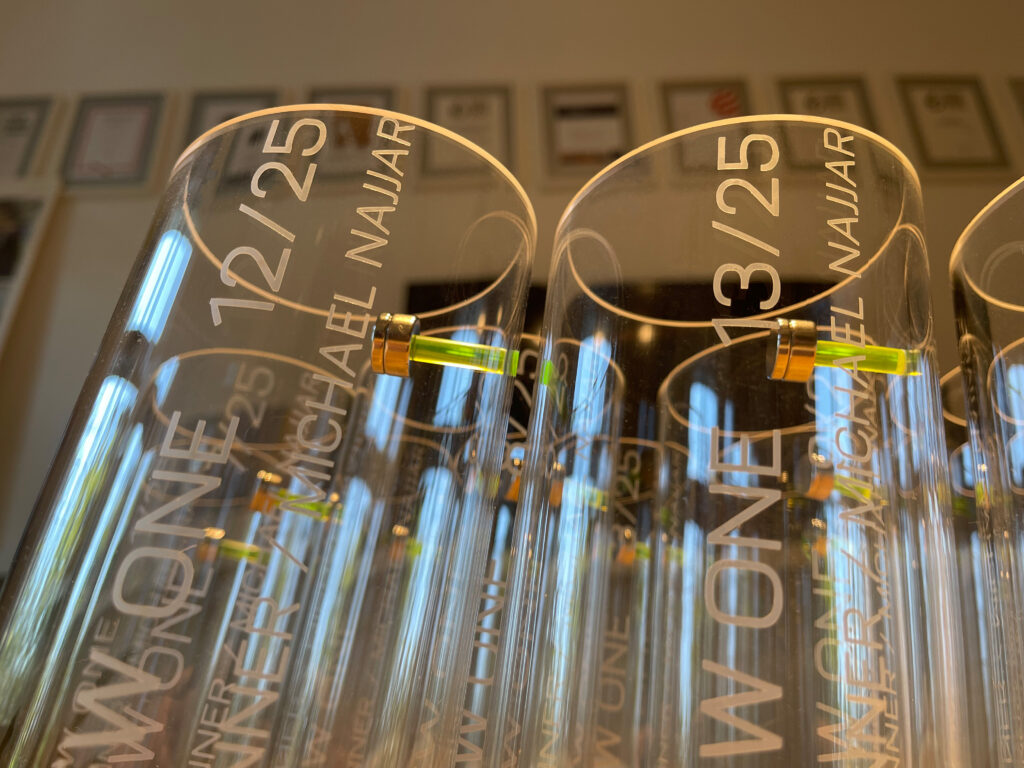 The display designed and realized by us presents the glasses floating.
Inside the numbered PMMA tubes, metal hinges – integrated into the brackets – snap on magnetic buttons at the tip of transparent neon yellow pins.
With a limited edition of 25 pcs. the glasses in the display become a work of art.
---
Michael Najjar designed the glasses in collaboration with the "Sehmännern" from Berlin.
The eyewear label Klenze&Baum produces the special series in an innovative, material-saving 3D polymer printing process on site in Munich.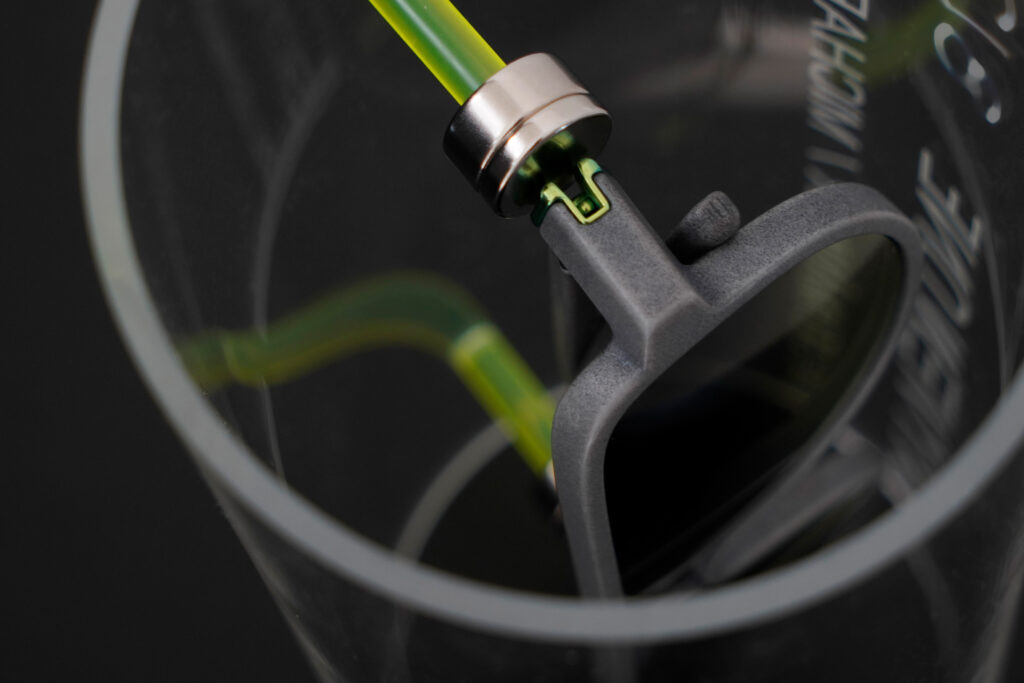 ---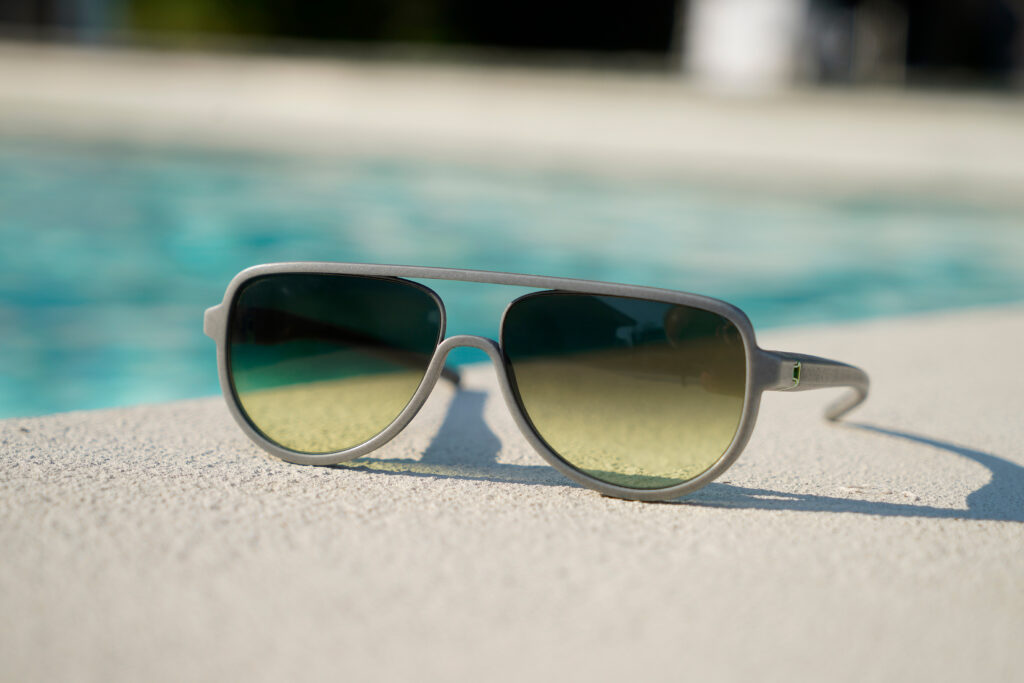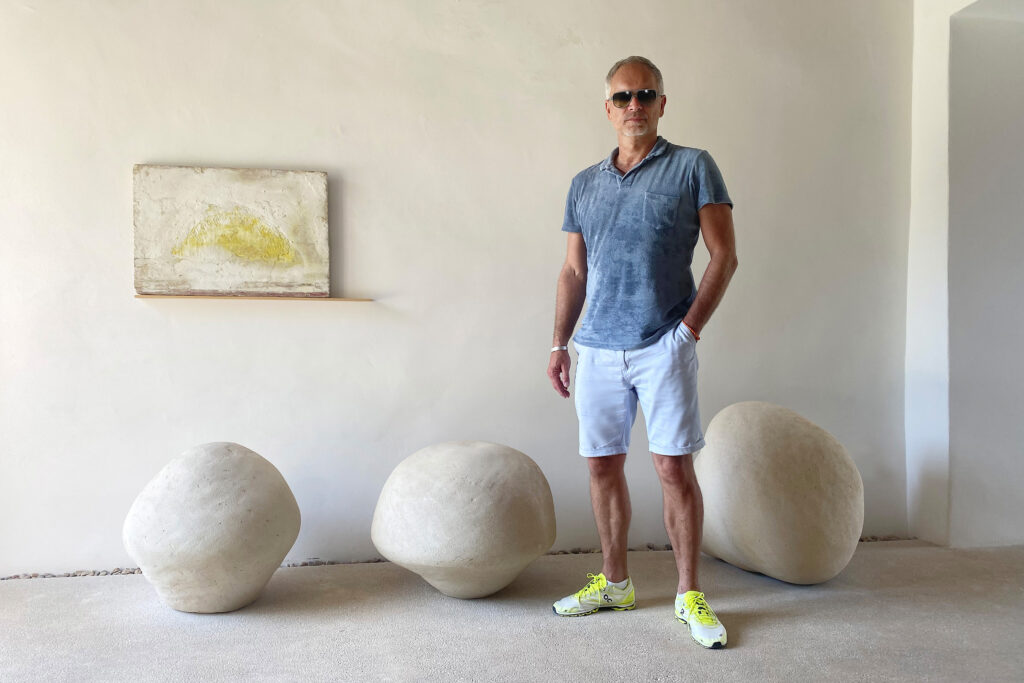 photos: Michael Najjar an IONDESIGN