chess trophy
On the occasion of the 150th birthday of Emanuel Lasker, the Lasker Society awards the "Viktor" and the "Lasker" eight times each for special chess achievements. The "Viktor" commemorates Viktor Korschnoj, who was a member of the Emanuel Lasker Society since its foundation in 2001. IONDESIGN designs the award. The trophy is made of Corian, a mineral-organic composite material whose haptic properties are reminiscent of marble. The inscription is milled into the award and wiped out with contrasting color.
Client
2018
Field of work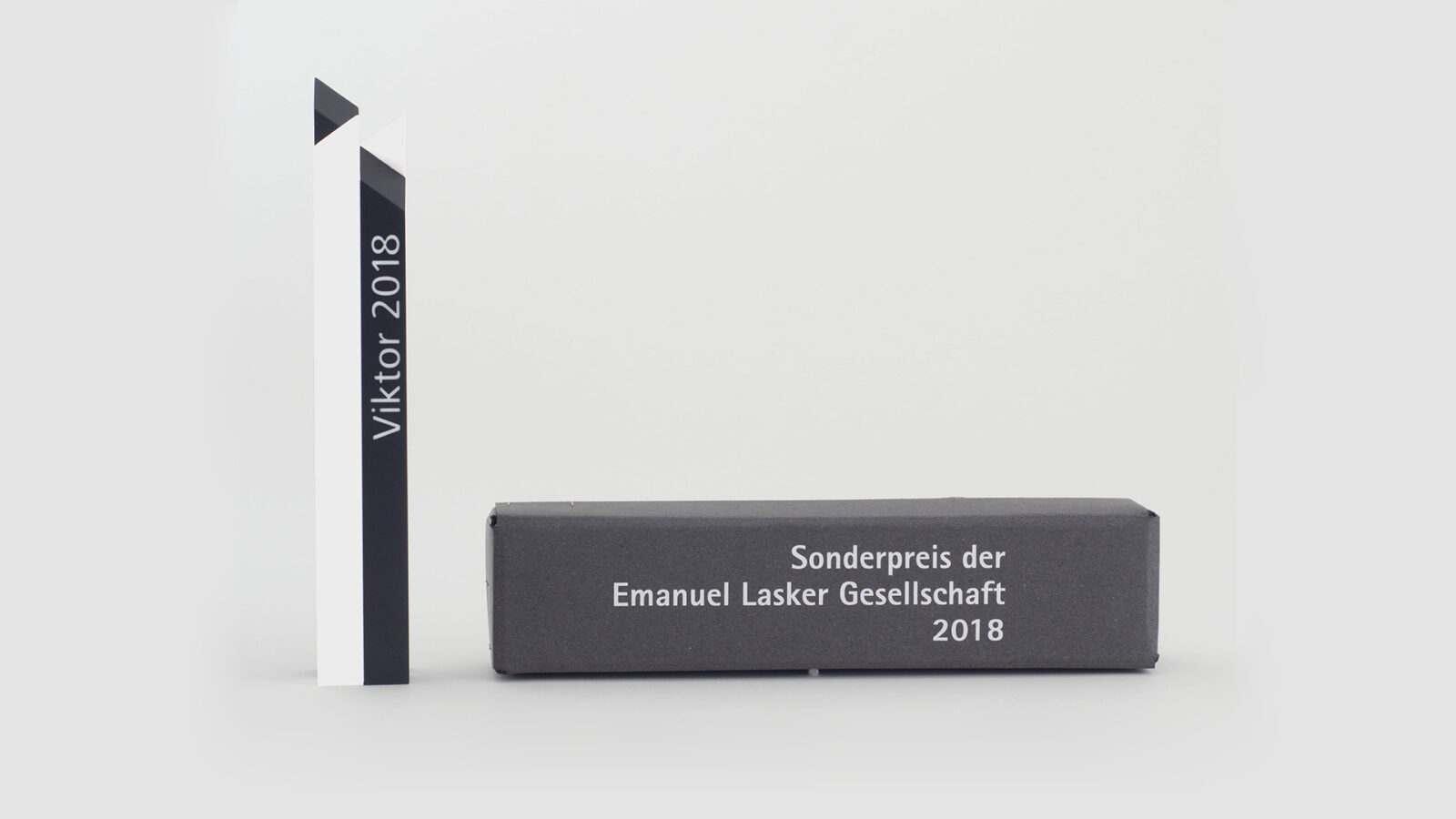 ---
The prizes bear the names of different personalities who not only became known as excellent chess players but also played a political, social and cultural role in Europe. The "Viktor" commemorates Viktor Korchnoj, the Swiss chess grandmaster of Russian origin, the "Tartakower" commemorates Dr. Savielly Tartakower, who became famous for his entertaining chess commentaries, and the "Lasker" commemorates the first world chess champion.
Since 2022, the year of women's chess, a female member has been added to the round for the first time with the "Vera". This prize, which bears the name of the first female chess world champion, Vera Menchik, recognises special achievements in women's chess.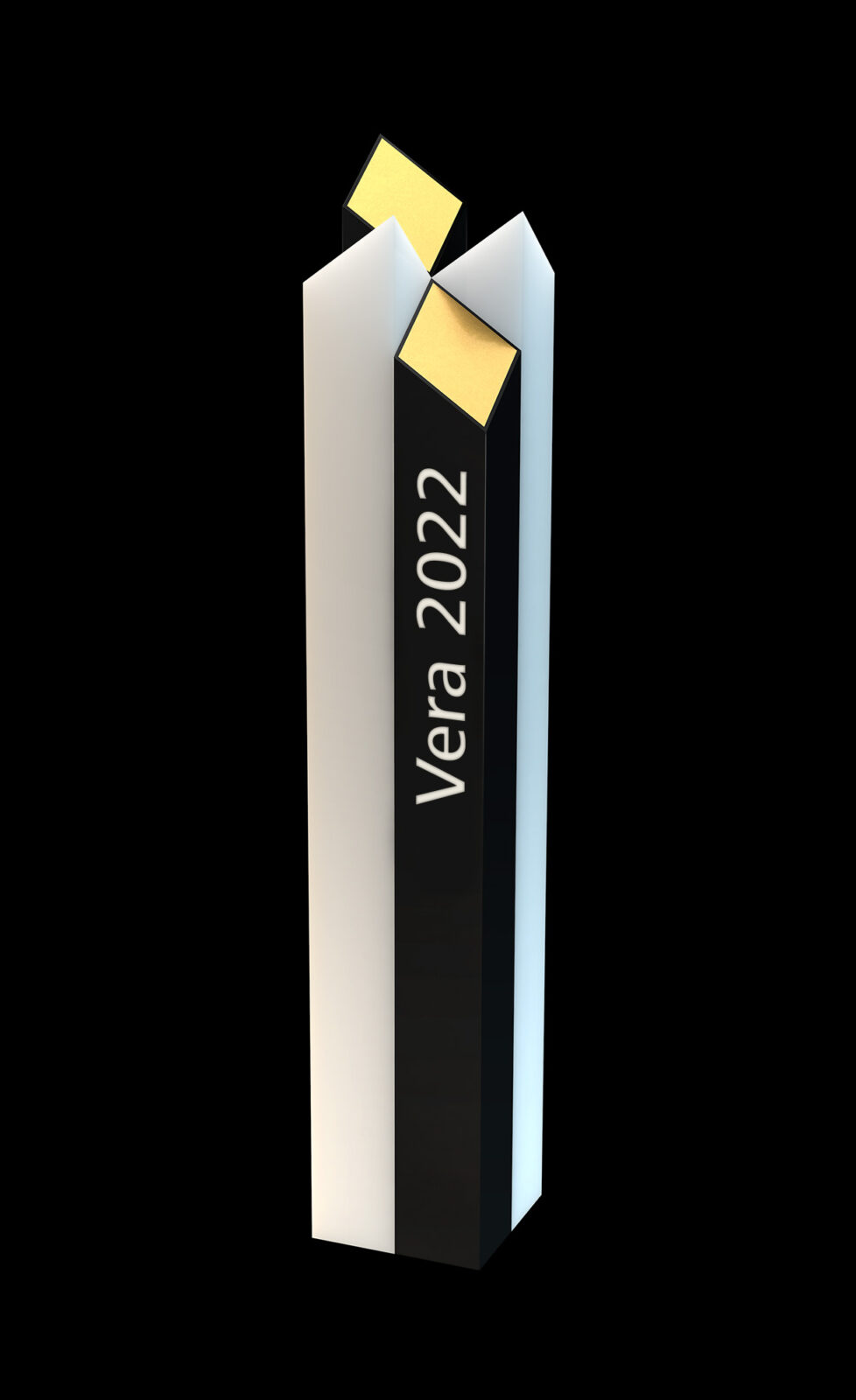 ---
The 4 black and white squares of the logo, also developed by us, rise 3-dimensionally and the chessboard squares merge into the tower, one of the most important figures of the game of chess. The diamond-shaped intersections of the distinctive battlements can be used to display the placement of the bronze, silver and gold winners.
We have the trophies produced from Corian, a high-quality solid surface material. The marble-like feel and the high weight of the material underline the value of the award and can be processed with precision.