Fine olive oil organic, sustainable and fair
Behind the name "il circolo" stands a resource-conserving and exploitation-free producing company from the south of Sicily. The name of the olive oil producer is perfectly chosen in several respects: It describes a circle of people behind the "social enterprise" and their guiding principle, namely to reinvest the company's profits for the benefit of people and nature and to close the value-added circle. In the olive groves around the world heritage city of Noto in the province of Syracuse, the trees, which are up to 1000 years old, are cultivated in sustainable and organic farming under fair conditions for all those involved, and their fruits are processed by hand and purely mechanically into high-quality virgin oil.
Client
2019 / 2022 / 2023
Field of work
Awards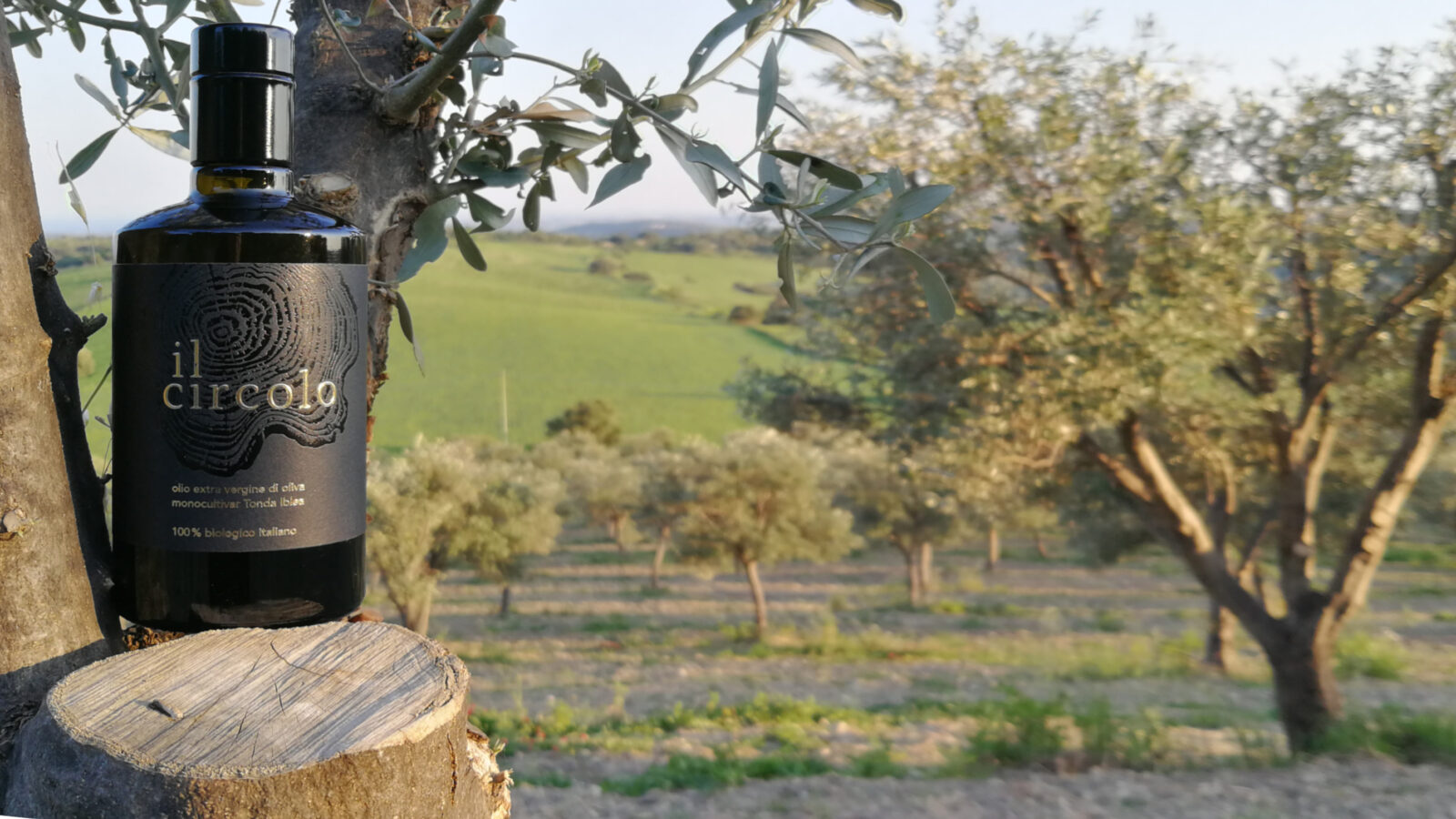 ---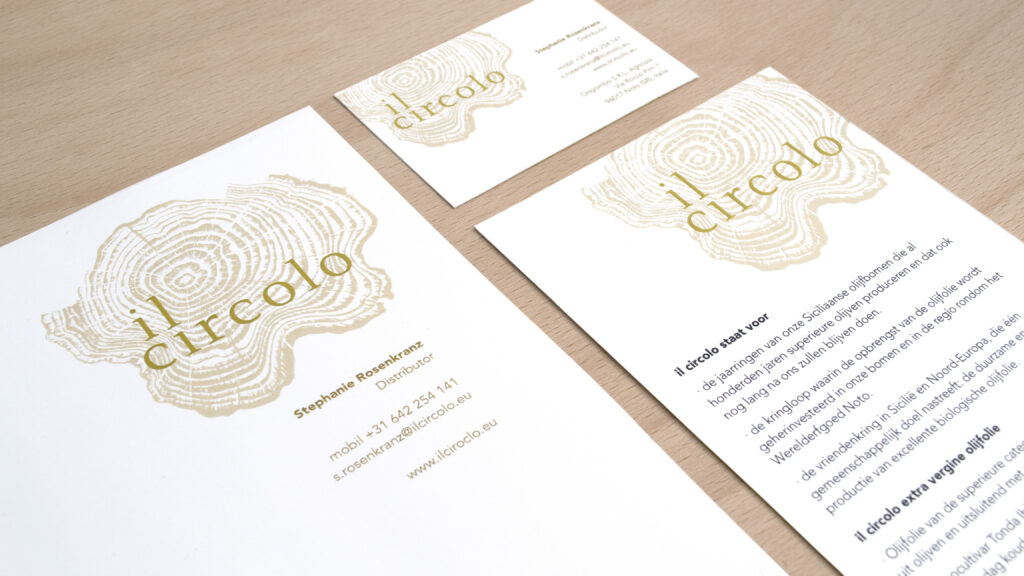 The CI we developed underlines the value and exquisite quality of the natural product. Graphically, we have taken up the annual rings of an olive tree with characteristic, strong annual rings. Bright and natural, the tree slice is used on business cards and correspondence paper.
---
For the packaging, we chose labels made of deep dark, matt papers in subtle colours on which the tree slice is printed tone-in-tone with partial water-based varnish. The combination with the golden, embossed lettering gives both the dark bottles and the cardboard boxes a high-quality and noble elegance.
All components of our packaging design for are of course also made of sustainable, recyclable materials and in this way continue the cycle idea.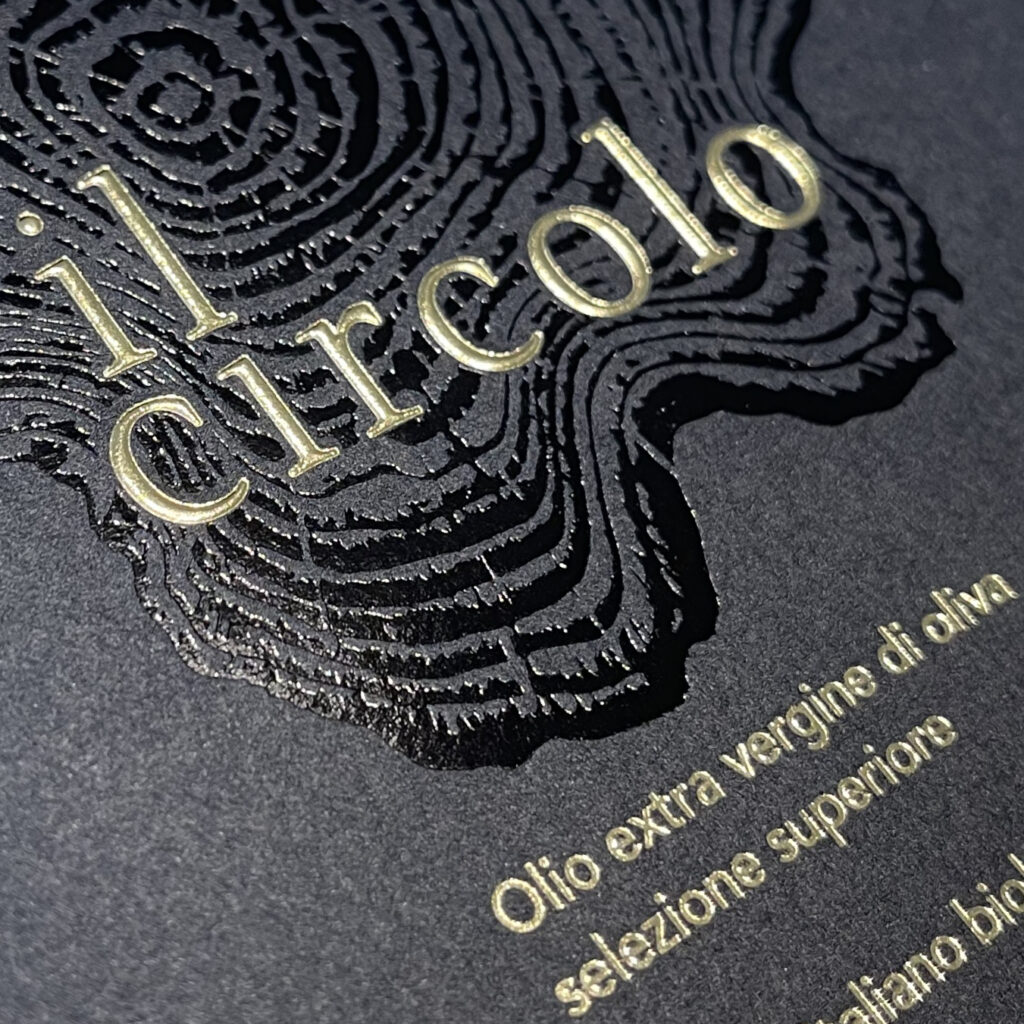 ---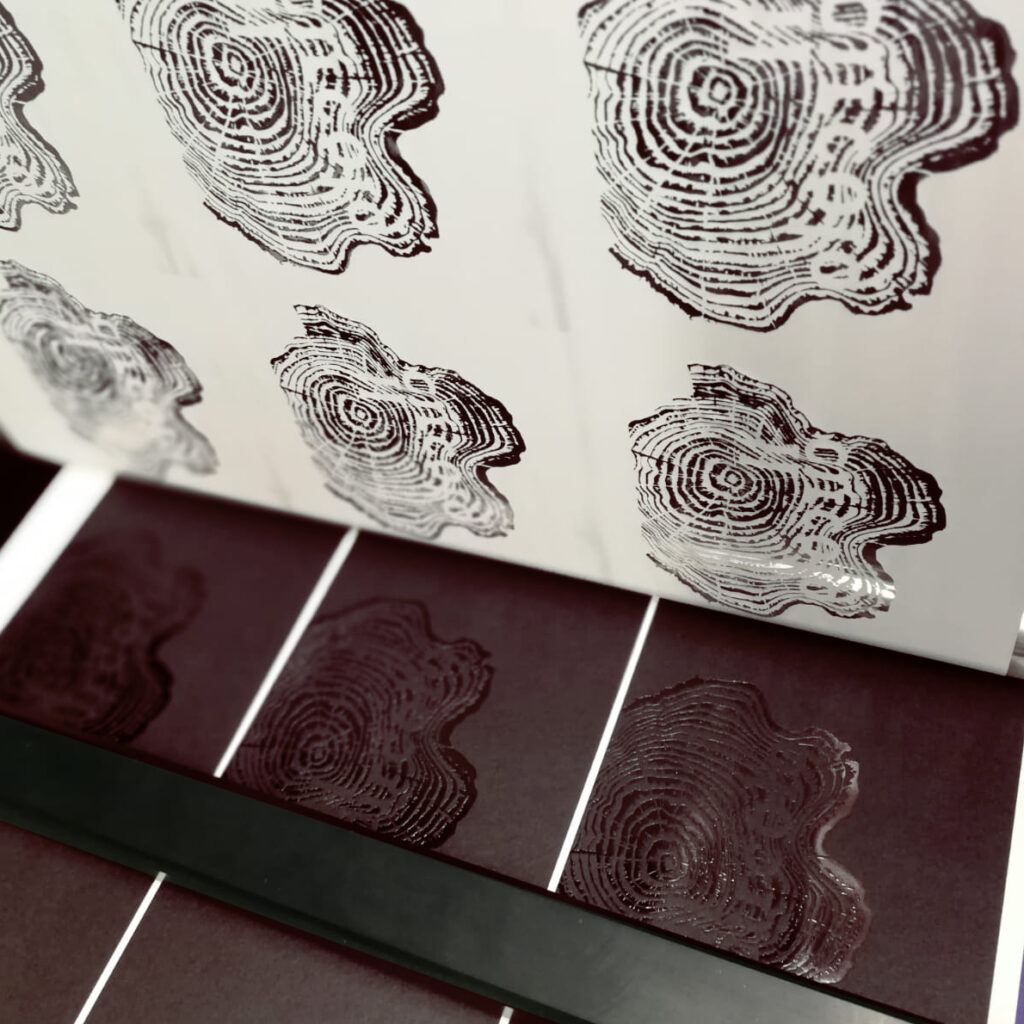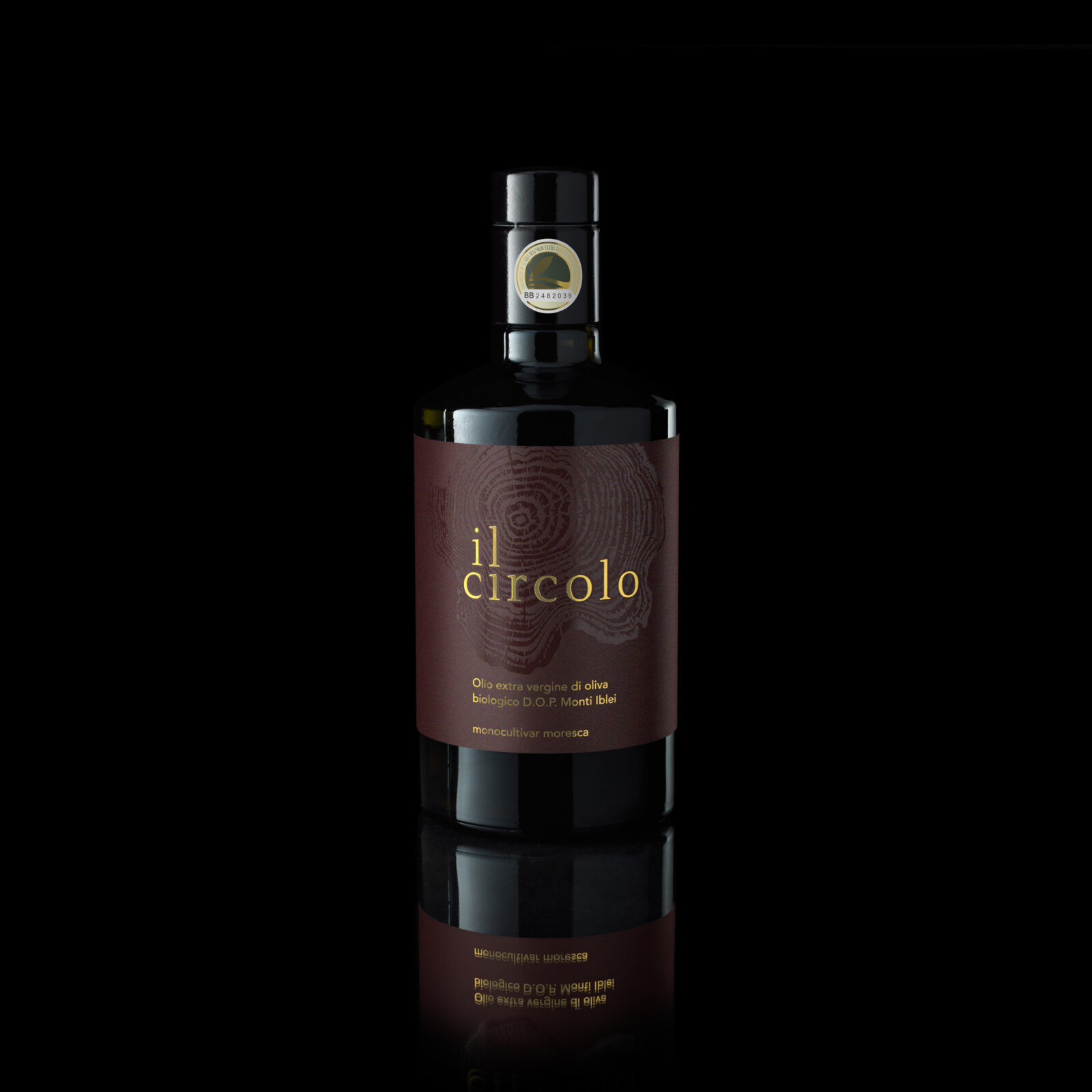 ©photos: IONDESIGN & il circolo