New colour tones for high-end audio
The German company Burmester Audiosysteme is known among music lovers worldwide for perfection and the highest quality in the audiophile high-end sector. The exclusive products for music purists are developed and manufactured in the manufactory building in Berlin-Schöneberg.
Client
2022
Field of work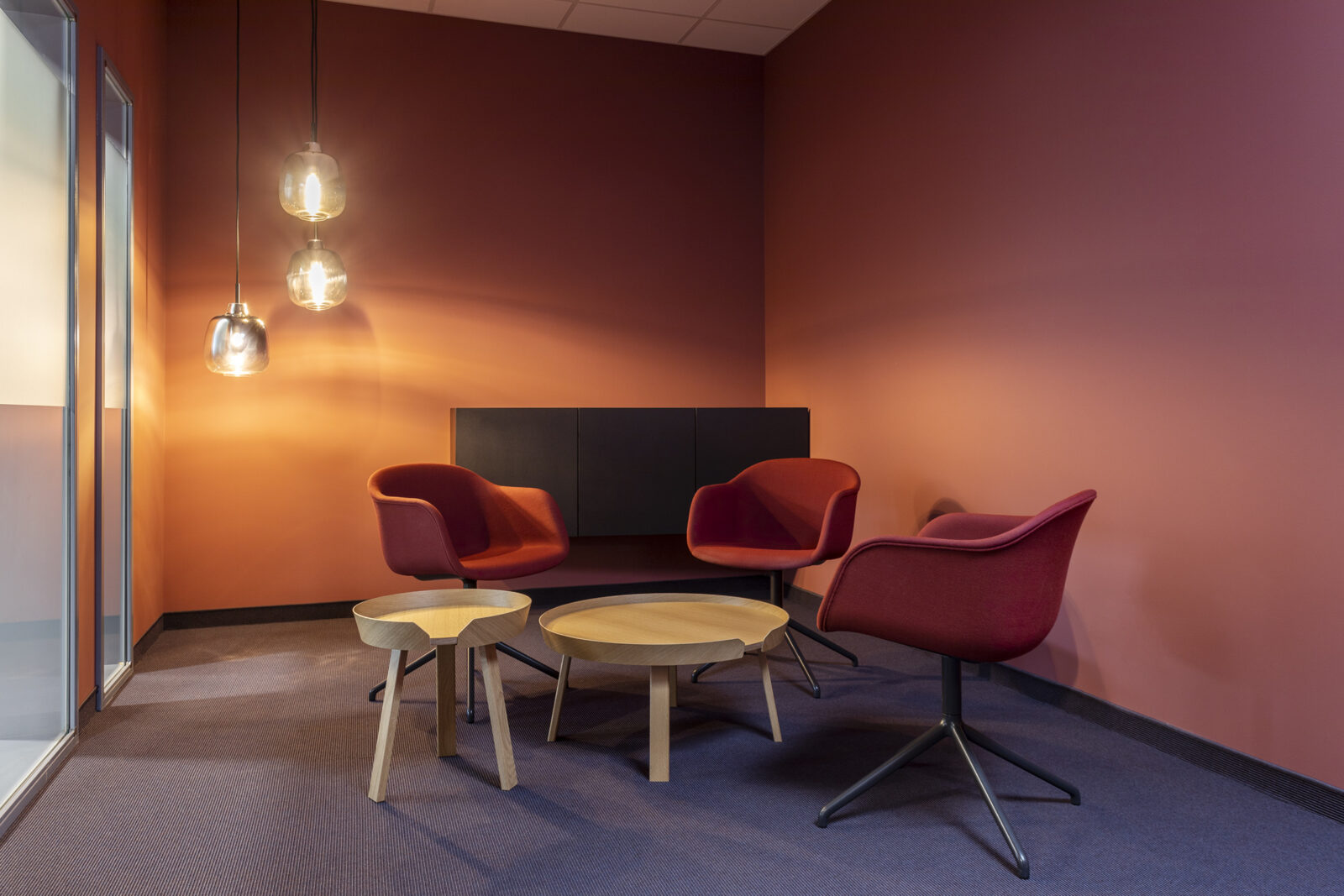 ---
We have matched the colours of the walls, floors, tables and chairs in the three meeting rooms of different sizes: The two larger rooms are each designed in calm blue tones and soft green shades. At the spacious tables of our "Take-Off" system, you can work in a focused manner in an atmosphere that promotes concentration. The smallest room, in mild red, is designed as a cosy salon and is perfect for more personal conversations.
---
The room areas we designed feature custom-made black, polygonal furniture. From the reception desk to the sideboards in the meeting rooms to the presentation furniture, they run through the rooms like a line.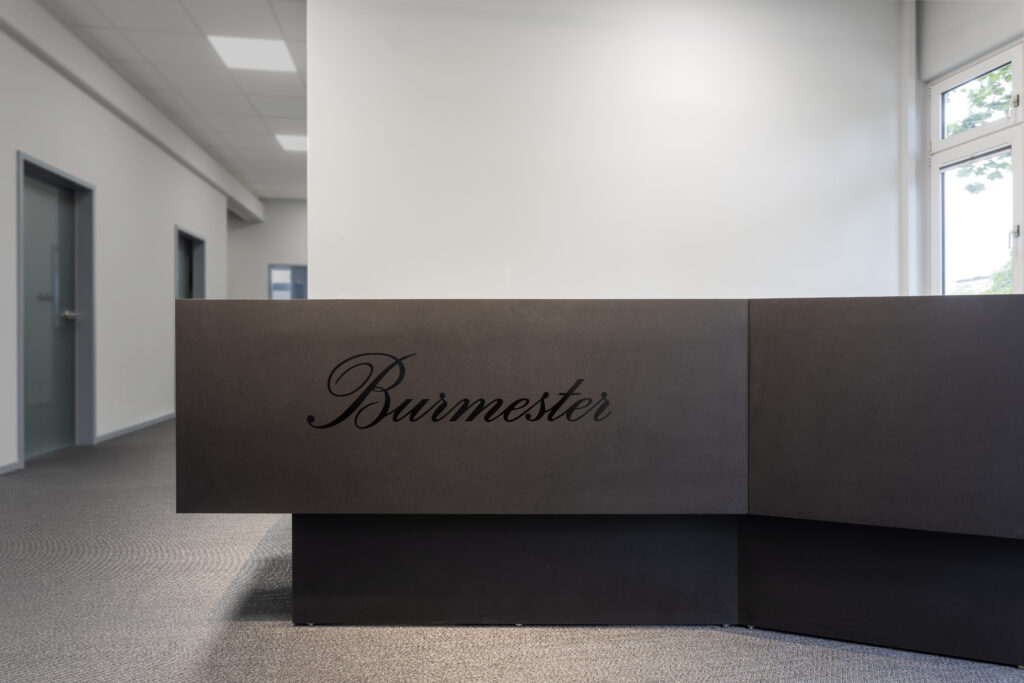 ---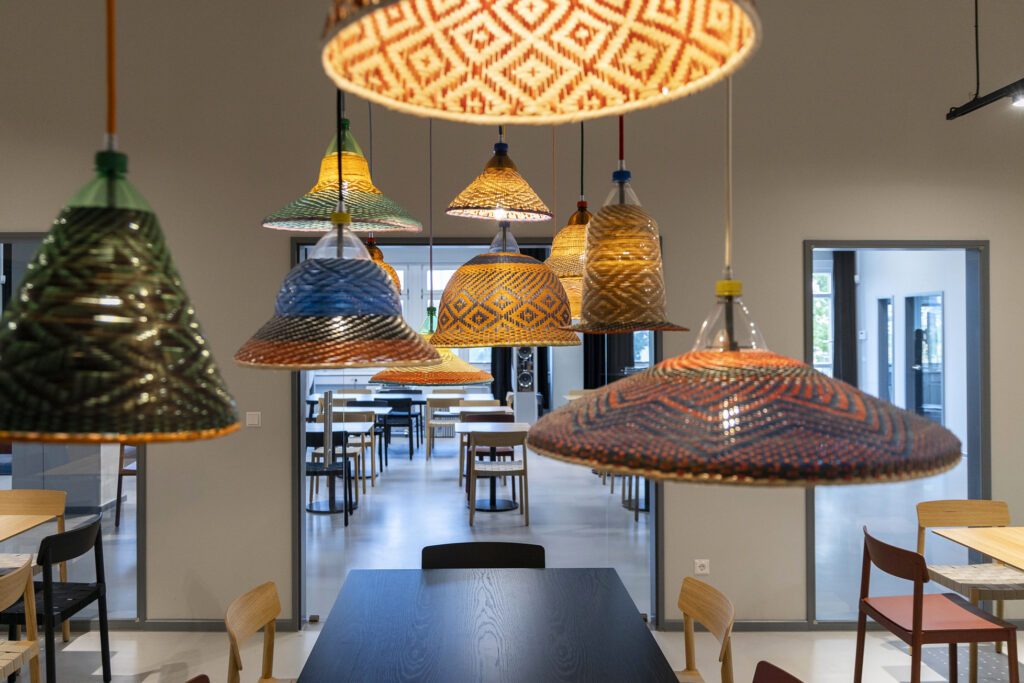 The cafeteria and "piazza" with wooden table groups in different colours radiate a modern hospitable atmosphere. A special highlight is the colourful, woven cluster light above the central black table.
© Photos: Asaf Oren