Law firm Unter den Linden
Since 2001 IONDESIGN creates the corporate graphic and interior design of HAMMONDS LLP. Elementary pieces of furniture in unique, individual materials and richly varied combinations continue to be the distinctive appearance of the firm. IONDESIGN built up the law firm´s new space with additional highlights: representative of the reception and conference center is the central area of the registry.
Client
2009
Field of work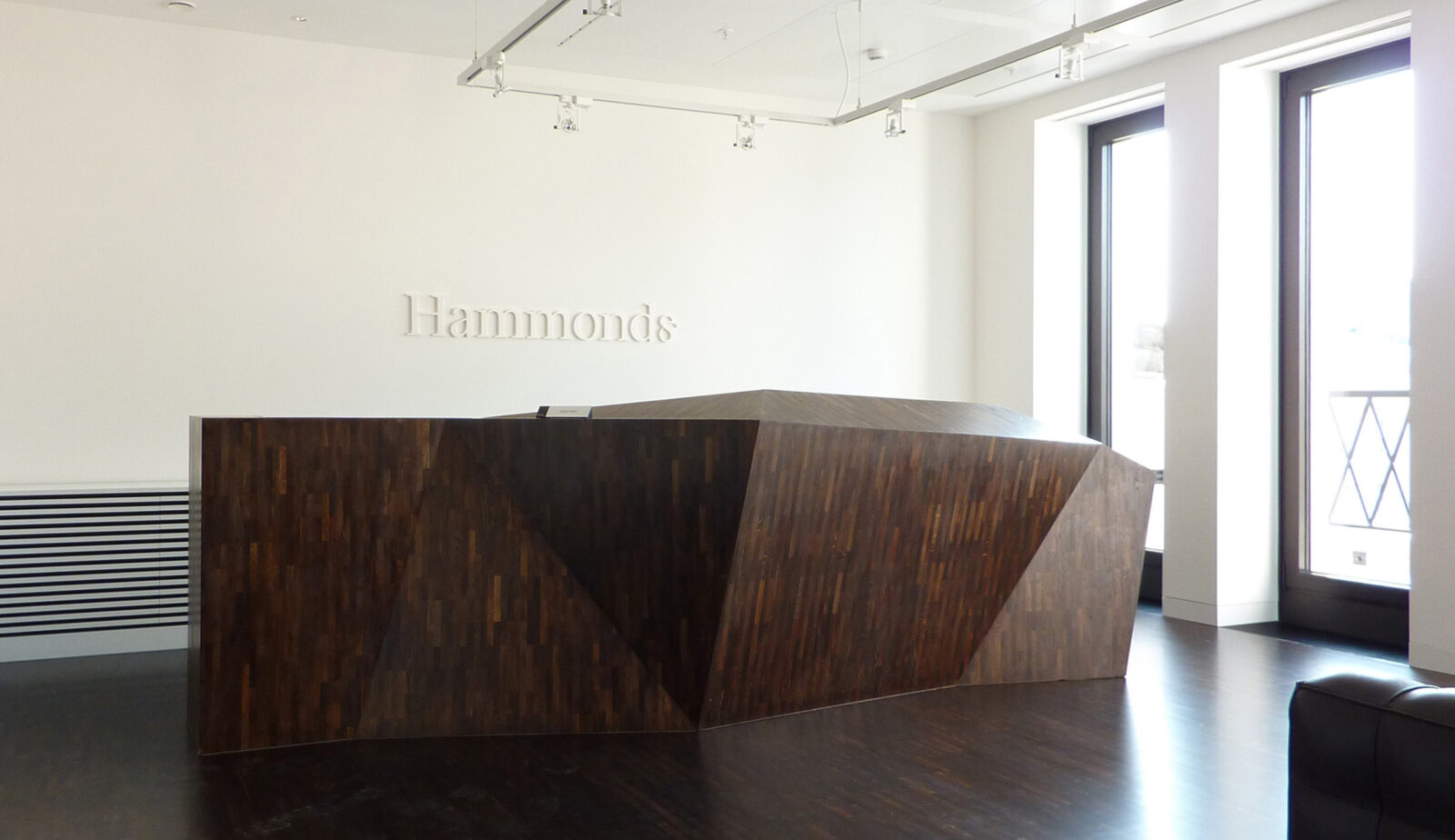 ---
The monolithic reception counter with its polygonal surfaces seems as if it is folded out of the floor. Counter and floor are both made out of dark smoked oak and correspond with all of the different surrounding materials such as walnut, stainless steel, linoleum and black MDF.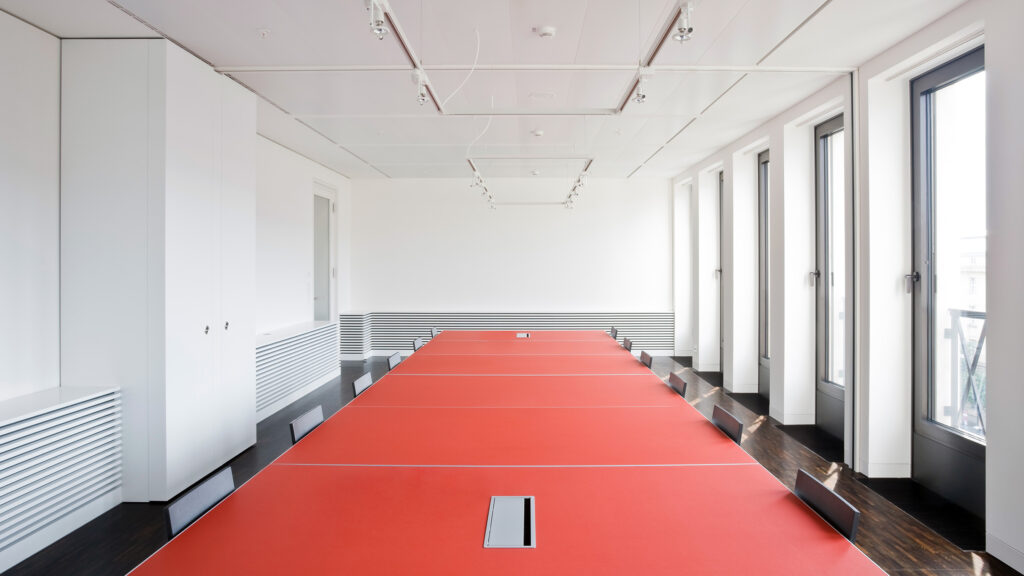 ---