Law firm for IT and labor law
For the renowned law firm HK2, based in Berlin, IONDESIGN redesigned the office space. The plain and sophisticated interior underlines the energetic and sincere image of the law firm which specializes in media- and IT-law.
Client
2014
Field of work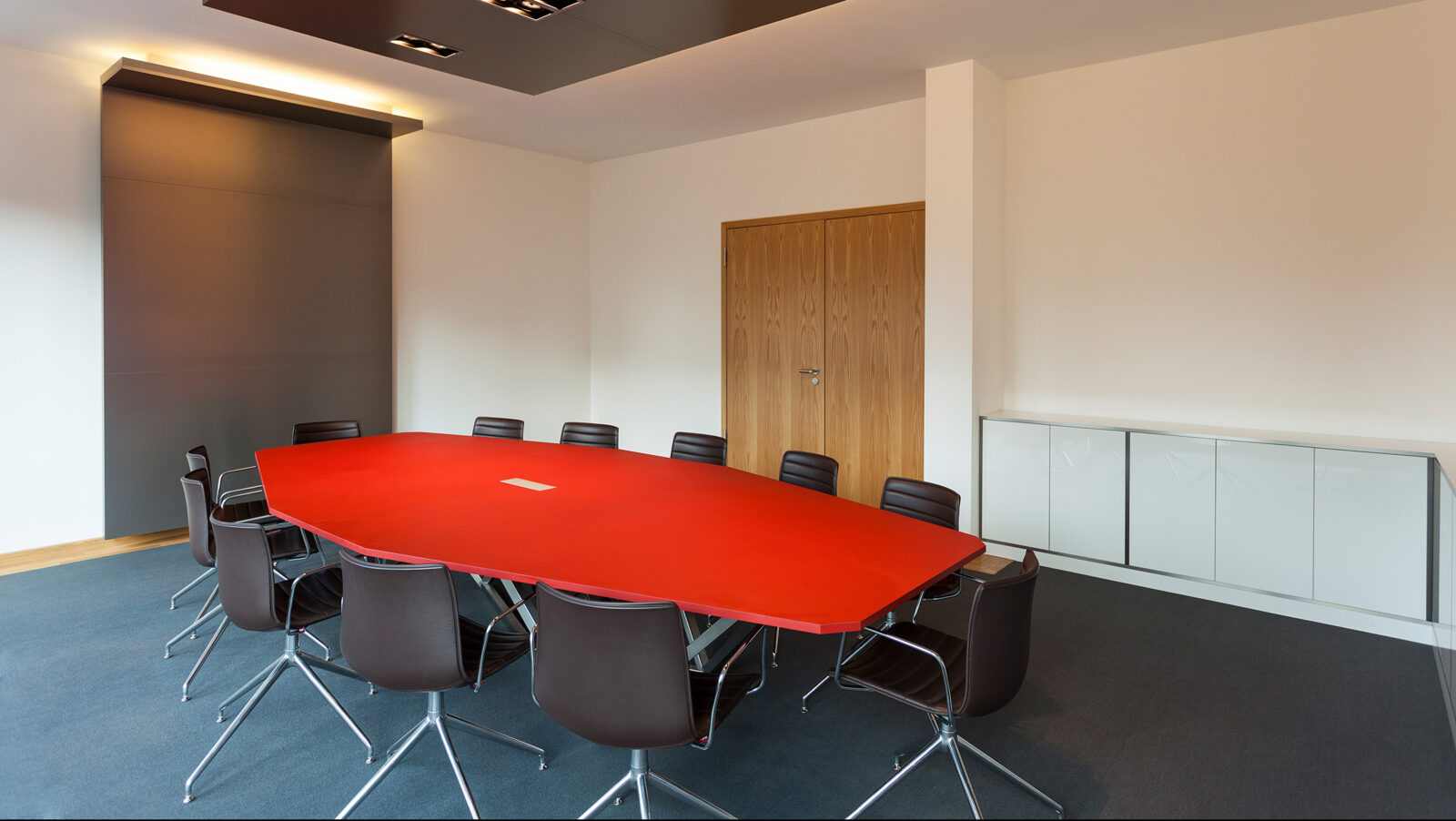 ---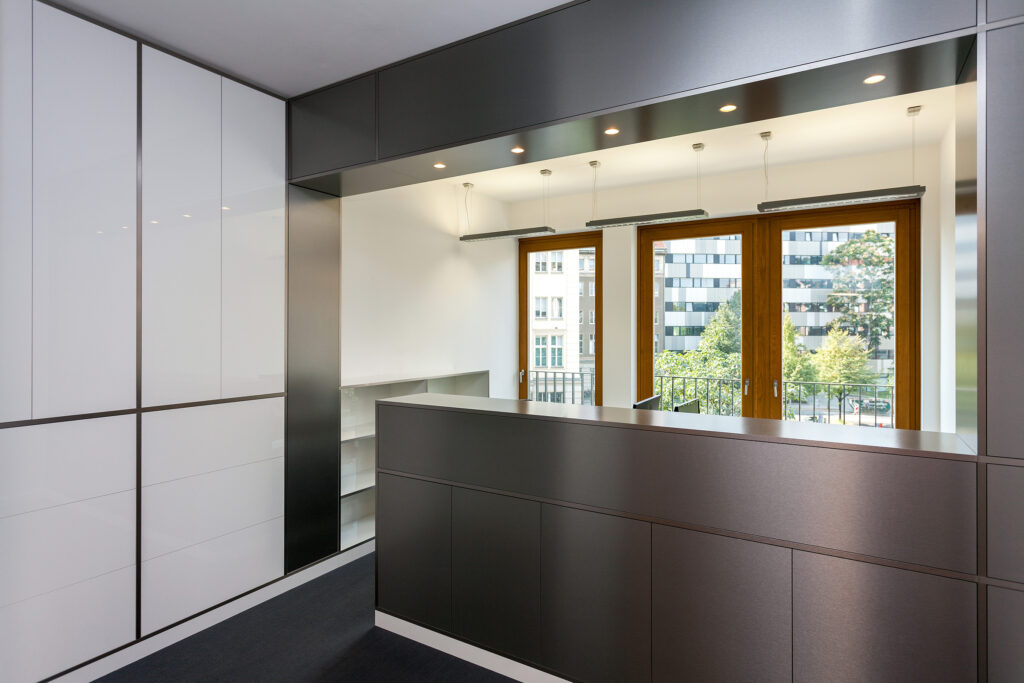 The reception area is accentuated by a monolithic counter made out of stainless steel. Its metallic shine recurs in the orthogonal lines of the furniture throughout the entire office and creates a multifaceted contrast to the shiny white of the plain surfaces.
---
The conference table with a polygonal shape is framed by three dimensional elements on the wall and the ceiling. The bright red color of the conference table uses the color of the law firm corporate design and highlights its central position in the room.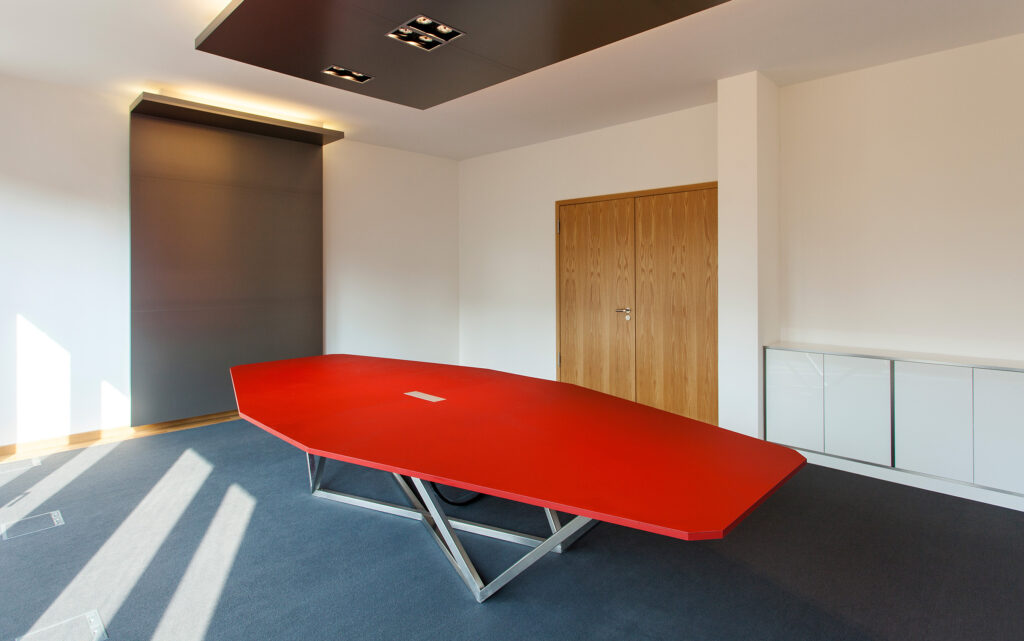 ---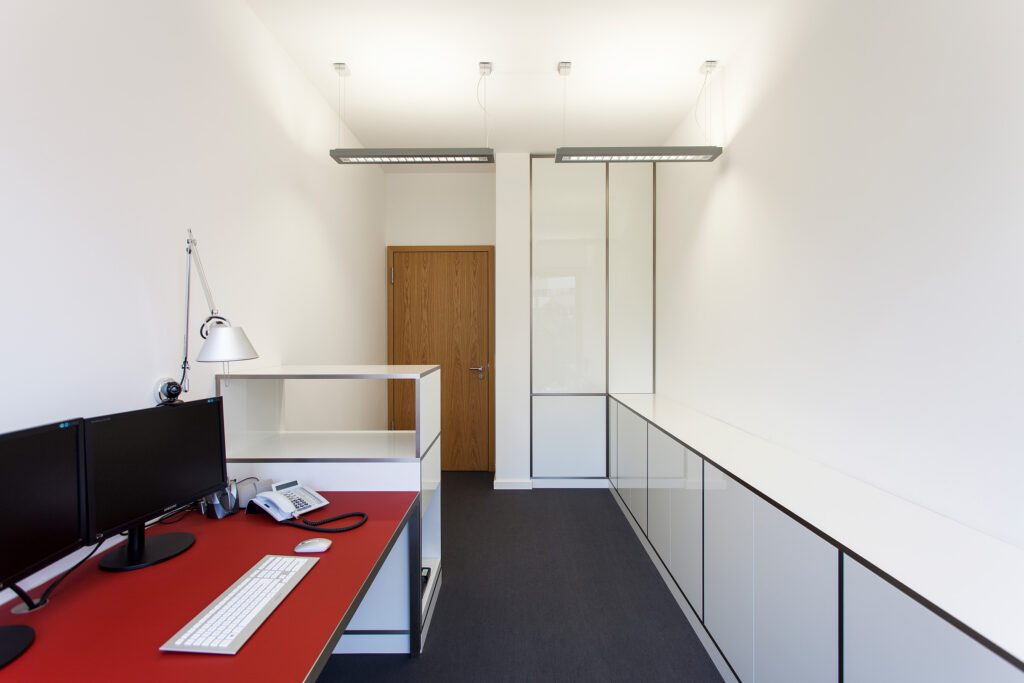 IONDESIGN Berlin designed the rooms holistically to create a concise overall picture throughout the whole interior. The interior design is an extension of the corporate design and increases the recognition value of the firm. To make best use of the space, the furniture is fitted precisely which guarantees the long-term usability of the interior design.
---